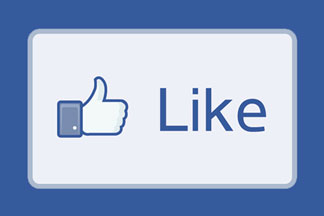 By Robyn Sharp, owner SharpSocialMedia.com
Insurance agents are constantly being told to use Facebook and social media marketing in their agencies. Social media marketing is an excellent place to reach out to prospects and develop relationships with current clients simply because of the volume of people using it.
Facebook reported that in March 2012, on average, 398 million of its 900 million monthly active users were active at least six out of the past seven days. This proves that Facebook has integrated itself directly into the lives of its users. It's simply where people are hanging out online.
As an insurance agent, you want to go where your customers are. With traditional web advertising, you might create a website, do some search engine optimization and then hope that people will search for insurance quotes online and find you.
Read related: "Are You a 'Conversation Company'?"
With social media marketing, you are creating a presence for your agency in places where clients are already spending their free time. This is why it is so important to use social networking tools to build relationships rather than just push your insurance products. These prospects are not out shopping for insurance, but rather being introduced to your agency through referrals, branding and name recognition. It's a different marketing style and can take some getting used to.
There are two good ways to market your agency on Facebook: first by getting fans and then by focusing on your content.
Getting fans
A "fan" is someone who has clicked the "Like" button on your agency Facebook page. Basically, this means they have subscribed to your agency wall posts and updates.
Look for ways to reach more people in the community that might be interested in your services at some point. Some agencies have had success by donating $1 to a local charity for every new Facebook fan they receive within a certain time period. This works well because people will automatically share it with their friends and typically the charity will promote it as well. Jessie Niesen, a Farmers Insurance agent in West Chester, Ohio, gained more than 50 Facebook fans in only a few days when she used this strategy and donated to a local children's hospital. She helped out a local organization and gained new Facebook fans for her business in the process.
You can also build up your fans quickly by sending an email to your current clients asking them to follow you on Facebook. This works best if you offer a good reason or incentive within the email. For example, let clients know that you will be available on Facebook after a storm to easily get in touch and help them if they have a claim situation after hours.
Focusing on content
Once you have built up at least 100 fans, it's time to start focusing on your content.
Content is simply what you write and post on your page. Many agents rarely or never post and can't understand why they're not seeing any results from Facebook. Make it your goal to post every day, or at least every weekday. Although this may seem like a lot, it will make a big difference in the results you see.
Facebook uses an algorithm called EdgeRank to determine which pages show up to the most people consistently. It depends on a number of factors, but one of the main ones is how often people comment and like your posts. Consistent updates will lead to more comments and a higher ranking.
Keep in mind that the posts you write do not need to be sales oriented. Many can simply be relationship building, community news or helpful tips. Aim to mention quotes or sales only about 10 percent of the time to retain interest and increase engagement.
Read related: "Four Things I've Learned About Branding from Agents."
Another popular strategy is to write questions that encourage your followers to interact with your page by answering them in the comments. This will increase your EdgeRank ranking and also be visible to your follower's Facebook friends. Basically, this means you will get noticed more.
By using these strategies, you will find your page steadily growing, attracting new prospects and leading to more quotes. You'll also be offering a new communication source with current clients to increase customer service and loyalty. The faster you get started, the sooner you'll see results.