CLAIMS ADJUSTERS' jobs are intense, stressful and highly emotional, but at least they're never, ever boring—not when there are hoarders, exploding corpses and dictator-owned sniper rifles to contend with.
Here's a look at some of the many challenges—and the occasional pleasant surprise—encountered by those who need to go into the field to take inventory of a claim to make sure insureds are made whole (but maybe not made normal).
CAR CAPERS AND "NOSY" NEIGHBORS
Mike Vanderwerker, president and CEO of Peekskill, N.Y.-based Morris H. Banister & Sons, says bizarre claims involving cars often stand out the most for him.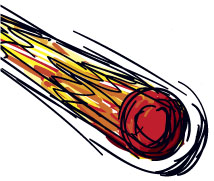 One customer, for example, called him claiming that a meteorite hit her car. "It was a Monday morning, and we thought it was a joke at first," he recalls. "She said, 'No, really, a meteorite hit our car.'"
Sure enough, an investigation revealed the claim was real—and the insurer, Aetna, compensated the owner for the actual cash value.
The family later sold the space-junk-smashed Chevy Malibu to the Museum of Natural History in New York, where it remains today.
Another unusual claim involved a purportedly stolen car that was found years later—buried in the owner's backyard.
According to Vanderwerker, an insured claimed his car was stolen and was subsequently paid for the vehicle. However, years later, Vanderwerker recalls looking in the newspaper and seeing that the presumably stolen vehicle had been exhumed from the claimant's yard.
"The neighbors—they didn't like him, so that was his first mistake," laughs Vanderwerker. "They went to the state police and said they believed he may have buried his car in the backyard. The police knew [the claimant] was an excavator, so they brought in some sort of magnetic-resonating devices, and they could see that something was down there. They dug it up, and his car was there."
Other complaining neighbors brought to light an unusual claim after they complained to the landlord of bad smells coming from an elderly tenant's apartment, Vanderwerker recalls.
When the apartment was opened, not only was the tenant found deceased, but gases had built up in the corpse and caused it to explode, causing severe damage to the apartment.
"The insurer paid $12,000 for the cleanup," says Vanderwerker. "We had to have a restoration and sanitation company in hazmat suits come in and totally renovate the apartment."
BONES, BOOKS AND YELLOW BRICKS

"It can get like 'CSI' out there sometimes," says Paul Carlson, a field-inventory specialist with Enservio, a provider of contents-claims solutions.
According to Carlson, weird and shocking finds are all too common for inventory specialists, where skeletons are sometimes literally in the closet.
"People don't necessarily go through and take any of the weird stuff out after a loss to spare us," says Carlson. "It's all there to be inventoried."
During a routine claim inspection, he once found, for example, real human bones.
"At first I thought it was a full-bodied anatomical faux skeleton," says Carlson. "When [the homeowner] saw it, she told me it was, in fact, a real skeleton.
"And I've seen enough armor and ammo and arms to equip an army," Carlson adds. "One insured put in a claim for a sniper rifle from one of Saddam Hussein's palaces."
Some of the most interesting content claims come from homes filled to the brim with nothing but random belongings—known as a hoarding situation.
"We often come across situations which tend to make the stars of the TV show 'Hoarders' look like a bunch of stamp collectors," Carlson says.
One of the worst cases he ever saw was an 8-by-10-foot bedroom filled with 3,600 romance novels.
"There was literally not even a large enough path to walk in the room," Carlson says. "I just had to start inventorying romance novels and toss them behind me as I went, just to dig out a path."
Did the owner actually read all those books?
"I sincerely doubt it," says Carlson. "A lot of times in these hoarder claims it's really clear that none of these items have ever been opened or used."
HIDDEN TREASURES
The discoveries awaiting adjusters are not always of the creepy, dangerous or smelly variety. Sometimes the finds are a boon for the insured—or a pleasant or humorous moment for the claims professional.
One example: Carlson once came across two sets of sealed Walking Lady Liberty silver half-dollar coins from the San Francisco mint. The rare coins were issued by the U.S. Mint from 1916 to 1947 and are highly sought after by collectors.
"The insurer had no idea they existed," says Carlson. "I just found them underneath a random chair. They were in pristine condition and worth untold amounts of money."
Another unique historical item Carlson stumbled upon was an original piece from a beloved film.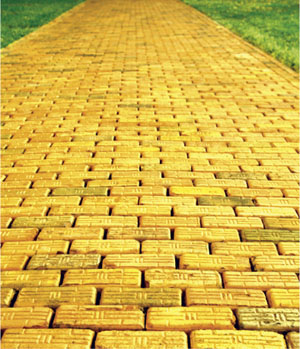 "One of my favorite finds was an autographed yellow brick from the Yellow Brick Road signed by one of the original munchkins from the Lollipop Guild," says Carlson.
As for downright funny claims, anything from the 1980s is always good for a laugh.
"I still come across acid-washed jeans and Magic 8-Balls and Hulk-a-mania posters," says Carlson.
"You never really know what you're going to get yourself into," he adds. "We come across all sorts of funny things out on the field, but at the end of the day my biggest concern is to help people get their stuff back."