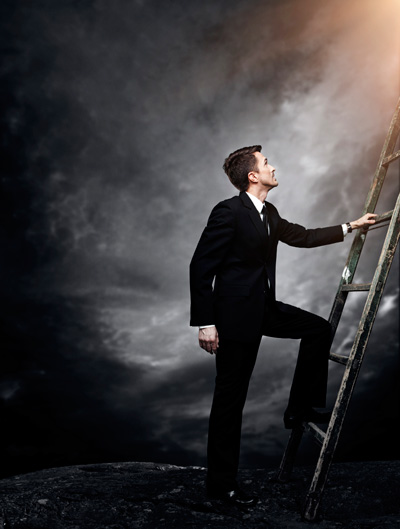 The 2012 U.S. Property Claims Satisfaction Study done by J.D. Power and Associates confirmed what most insurers already know: Claims satisfaction is directly linked to customer retention.
Among highly-satisfied claimants who scored their insurers 901 or higher on a 1,000-point scale, 84 percent said they "definitely will" recommend their carrier, and 81 percent said they "definitely will" renew. Among claimants with scores of 550 or lower, only 12 percent said they "definitely will" renew with the carrier that handled the claim, and 18 percent indicated that they had already switched carriers.
"Our retention numbers are higher for people who have had a claim versus those who have not," says Jamie Loiacono, vice president of claims at ACUITY, which maintains a 95 percent rating of "very good" or "excellent" from claimants in random surveys the insurer conducts.
In a second-quarter 2011 survey conducted by Strategy Meets Action (SMA), over two-thirds of respondents said that improving customer service was a key business objective in claims. "Improving the customer experience is particularly important in a flat market in order to achieve growth," says Karen Furtado, partner at SMA. "The customer's experience doesn't happen on the annual renewal quote—it happens in claims."
People deliver claims service, but technology is an indispensable part of helping them do so. "For the customer, the claims service needs to be seamless. For the claims adjuster, seamless service requires the right systems," says Bob Khosropur, formerly chief claims officer for Narragansett Bay Insurance Company (NBIC) and now senior vice president-operations at Mariposa Insurance Services.
"When you're able to take action and help somebody in the first 5 to 10 minutes of filing a claim, you will find that the whole claim goes much more smoothly and they have confidence in you," Khosropur adds.
Insurers are finding it increasingly difficult to deliver excellent service when saddled with legacy technology, which is driving interest in claims system transformation.
"There is a very high level of investment in claims technology today, and it's going up year over year," reports Kimberly Harris-Ferrante, vice president and distinguished analyst, Gartner.
The level of investment varies with the size of the company. "Smaller companies may just be going through the process of looking at core system investments, whereas many larger companies have already overcome problems with the core and are looking at supply chain analytics and other process improvement projects," Harris-Ferrante says.
In SMA's survey, 11 percent of respondents were looking to replace core claims functionality, while 16 percent were looking to enhance their core capabilities.
"The top problem reported with claims was that existing platforms are simply not compatible with a modern claim process, particularly with the evolution of claims platforms since 2002 when Guidewire came on the scene," Furtado says. "Claims projects are definitely among insurers' top 10 IT initiatives."
FROM MAINFRAMES TO IPADS
ACUITY's claims technology transformation began in earnest about two years ago. It has taken shape in its "Next Generation Claims" initiative surrounding its core processing platform as well as several tactical projects it has completed. The first key deliverable of the Next-Generation project was a new web-based front end for the regional p&c insurer's internally built claims system. The project continued with building reusable connectors to services such as report ordering systems, damage appraisal apps, rules engines for claim triage and decision support, and the company's content management system.
"We needed to give our adjusters the ability to do their work anywhere they were, at any time, and to have full access to other applications they needed without leaving the claims system," says Neal Ruffalo, vice president of enterprise technology at ACUITY.
From a customer service standpoint, ACUITY's Next Generation system now provides what Ruffalo deems a "one-screen stop" for adjusters when customers call. "All the information they need—coverage information, reminders, fraud alerts—is readily available at adjusters' fingertips," he says.
"I can't say it's reduced our staff by a certain percent, but it's certainly allowed us to be more timely and comprehensive, while gaining in consistency, efficiency, and data quality," says Loiacono, noting that the insurer handled a company-record number of claims in 2011, which was attributed to the intense storm season.
By being fully web-based, the Next Generation system has also allowed ACUITY to capitalize on mobile technologies. The company's entire base of mobile employees—claims adjusters, commercial field underwriters, sales managers, and other field staff—have all been equipped with an iPhone and 3G iPad2 as of January of this year.
"Although we had laptops with air cards before, it's clunky to open a laptop on a construction site, wait for it to turn on, and carry it around," says Loiacono. "With the iPad, you've got an easy to use, 'instant on' device that includes a camera, audio, and video recorder. With our web-based claims system, adjusters have access to their full calendar, queue, forms, prior reports—everything they need."
Managers use FaceTime and Skype to connect with adjusters they oversee. ACUITY also uses a combination of mobile apps to help appraise damage, such as Pictometry, which uses satellite imagery to help adjusters measure roof sizes and pitches.
Harris-Ferrante says that mobility is the next frontier for service-focused claims departments. "Some of the biggest ROIs come from investments adjacent to core system transformation, such as supply chain management or mobility. That's the big 'aha' for 2012," she explains.
On the customer side of mobility, ACUITY allows both personal and commercial lines customers to report claims via a mobile device. "A foreman on a jobsite can pull out their iPhone, notify us of a claim, and include all the information we need to get a claim started or provide us instructions when and where to call back," says Loiacono.
Customers can look up network providers and clinics to direct injured workers for treatment or connect directly with ACUITY's nurse triage service, called MASH (Maximum ACUITY Service for Healthcare). "With MASH, employees can call and speak with a registered nurse who will evaluate the nature of the incident or injury and determine the employee's immediate medical needs," Loiacono says.
For ACUITY adjusters, the next mobile capability to be delivered is e-forms that provide "sign and send" capabilities. "Claims adjusters will have all the forms they need on their iPad that can be filled out and physically signed on the device, then instantly sent to wherever they are needed—a doctor, clinic, repair shop, or to our content management system," says Loiacono.
ACUITY's service improvements have also translated into sales opportunity. "Our claims staff goes out on calls to prospects with our agents. They show our claim system, our mobile apps and accessibility, and how we can use them to deliver better customer service to them," says Loiacono.
CORE CONVERSIONS
NBIC completed a full-scale replacement of its claims system in January 2011. The project was part of an enterprise-wide system modernization initiative, titled APEX, which the insurer began in 2009.
"A new technology platform was absolutely necessary for the company to grow," says Khosropur. "We couldn't support the independent agency channel without having a robust way for applications to be quoted, bound, and serviced. As the platforms serving those functions changed, our claims platform had to change as well."
NBIC chose the BlueWave claims solution (formerly called Pipeline Claims) from Cover-All. A primary driver of NBIC's claims initiative was the need to deliver consistent claims service regardless of case load, an objective that is more challenging to achieve when a natural disaster strikes.
"We were very competitive on a regular basis with claim response, but any weather-related event can cause a spike of several hundred percent higher claim volume than you normally have," Khosropur says.
In the event of a catastrophe, NBIC will retain temporary or third-party adjusters as needed to pick up the slack. However, those adjusters need to get up to speed on the company's claim system quickly.
"It was essential we implement a system that users could log into and use remotely, and that they could be conversant with by lunchtime on their first day," says Khosropur. "Our previous claims admin platform was good in its time, but you couldn't achieve mastery of it by lunchtime on your tenth day."
In addition to helping NBIC maintain service standards during catastrophes, the BlueWave platform has slashed the time it takes the insurer to bring new fulltime employees on board, while modern workflows have allowed NBIC to settle claims a week faster.
"Not only are assignments sent out more quickly, but they go out with perfect accuracy," Khosropur says. "Whether an assignment is sent to an inside staff member or outside supplier, it contains all the information that's needed—name, phone number, available coverages, deductibles, accident details, and so on."
The claims staff also is reminded of each task before it is due. "Today a disorganized adjuster has no choice but to be an organized adjuster because of the available technology," Khosropur says.
By being SOA-based, Cover-All's BlueWave Claims connects with NBIC's policy admin system from Exigen and the company's enterprise content management platform. Web-enablement also allows for easier interfacing with third-party providers, such as NBIC's first notice of loss (FNOL) vendor and emergency home services providers. Previously, the FNOL vendor was limited to being a message service because NBIC could not extend access to the legacy platform. Now, the provider can access full coverage details via an interface with its own systems and initiate new workflows within rules-limited parameters.
"Claims don't just happen during work hours. Now, when someone has a fire in the middle of the night, the first notice vendor can verify coverage and authorize the emergency services provider to do board-ups or take other damage mitigation steps. That action is fed back into our claim system and happens before an in-house adjuster ever becomes involved," says Khosropur.
IMPROVED EFFICIENCY
Although customer service is a top priority for insurers in claims, carriers haven't forgotten about improving efficiency.
"Insurers haven't lost sight of the fact that they have many inefficient processes," says Harris-Ferrante. "Claims is a very expensive process to begin with, and carriers continue to target it to improve it and make it cheaper and more efficient by improving the technology that supports it."
Over 70 percent of respondents to SMA's survey said a key business driver of technology change was the need to manage claims efficiently. Companies have achieved efficiency gains by leveraging technologies in use elsewhere in the enterprise, such as document management and workflow, and by focusing on pain-point processes unique to claims, such as fraud detection and litigation management.
"I'm amazed at how many insurers do not have litigation management capabilities and instead manage litigation manually through collections of spreadsheets and documents," says Furtado.
"Our pending litigation continued to grow, but we didn't have a system to manage it, perform analytics around it, or share what's on my desk with other people," says Gabriel Deer, senior claims representative at Society Insurance. With half of the insurer's claims staff based out of their homes, remote and mobile access was also a key objective.
Society Insurance implemented the Legal Solutions Suite litigation management platform from CSC in March 2011. SaaS-based, the solution automates core processes around the handling of legal matters.
Immediately after the system went live, Society no longer accepted paper bills from its law firms. All electronic bills are submitted by firms into the CSC system, where they are then automatically analyzed to ensure they comply with Society's negotiated rates and terms.
"Our legal spend is down slightly after going live, but we didn't put the system in place to save a lot of money by auditing invoices," Deer says. Instead, Society sought workflow automation capabilities, which the platform has delivered.
"Everything in the workflow is electronic—no more pencil marks on the bill, scanning, and faxing," says Deer. "It has reduced the time it takes me to review and process an invoice. The savings have already paid for the cost of the system."
Additionally, Society has capitalized on analytics capabilities that allow it to better manage its case outcomes.
"We can now compare law firm to law firm and venue to venue, which we couldn't do before," says Deer.
"If firm A is getting better results than firm B, we can now run a report to provide evidence of that rather than just sharing information through the grapevine," he adds. "As a result, we can steer cases to the right firm, down to the particular attorney that gets the best results."
A key pain point for Grange Insurance was a legacy, VB-based letter generation system that Beth Rickard, senior project manager in claims, describes as "clunky."
Adjusters had to leave the claims handling system to generate letters, which would cause the user to be locked out of the claim system until the form was completed or abandoned. It was difficult to search for the particular document adjusters needed, and there was no prefill of data from the claim system.
"If adjusters didn't remember a coverage or limit to include on a letter, they would often simply call over the cubicle wall to have a colleague look up the data. Often, letters were created from scratch in Word, leading to inconsistent messaging among different adjusters," says Andrew Hellard, document automation supervisor.
In February 2012, Grange completed a five-month installation of HP's Exstream document automation platform. Clicking a button in the claims system takes users to a middle layer that connects to the Exstream application, and integration between the Exstream and claims systems now populates letters with claims and coverage data.
Letters that used to take 11 minutes to produce now take less than two, leading to a time savings of about 15 hours per week and allowing adjusters to focus on more important claims handling duties. Grange has also reduced the number of unique letters that the claims staff has to contend with by using templates and content blocks.
"We were able to collapse 29 letters into one with different options," Rickard says. "We estimate we can eventually reduce over 2,500 letters in use today to about 350. That's a huge improvement."
ACUITY's claims technology strategy also includes several recent tactical projects that have cut costs. Replacing a Windows-based damage estimating system with Audatex's web-based platform was not only an essential move before the company transitioned to iPads, but also saved the insurer $300,000 over the past two years.
Additionally, a project to use a rules engine to fast-track medical-only claims in workers' compensation, completed in January 2011, allows ACUITY to process 65 percent of eligible claims without human intervention. "We are not replacing the adjusters' decision-making," explains Tina Pokrzywinski, director, information systems at ACUITY. "Instead, we are automating simple tasks to allow them to focus on complex cases that require expertise."
NBIC has been able to target operational improvement through new data capture and analytic capabilities of the BlueWave Claims platform. "A key feature, which also has an indirect customer service benefit, is the ability to design new products and programs that you may have been very curious about from an underwriting and pricing perspective but lacked the level of granularity in claims data to support," Khosropur says.
For instance, with its previous claims system, NBIC was only able to assign claim payments to a particular coverage. "We built the ability to assign payments by endorsements and sublimit. That information rolls up to your financials and can be used to price your product more competitively. It's another way that claims can support the underwriting and sales processes," says Khosropur.
SERVICE FOCUS
Regardless of what technology an insurer chooses, service-focused companies understand that people are at the heart of excellent claims service.
"A good modern claim system will put you on the right path to service improvement, but it won't get you to being customer centric without doing more," says Harris-Ferrante. "Claims transformation includes not just new technology, but new processes, improved data management, focus on staffing and empowering claims staff through mobile devices, and so on. Effective transformation requires a very well rounded strategy."
"It's important that our adjusters have the tools at their fingertips accessible from wherever they are. But beyond that, it's essential that our adjusters have a mindset of being responsive and caring individuals," Loiacono says.
"To insurers, claims are a system and a process," says Khosropur. "To customers, claims are a voice on the phone and someone appearing at their home when they have loss."