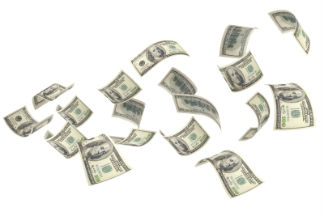 NU Online News Service, May 23, 2:10 p.m. EDT
Keefe, Bruyette & Woods can admit when it's wrong.
The global-investment bank says its warning of rising deficiencies among the 55 insurance stocks it follows—a warning shared by others—was incorrect, as the group of non-life insurers released "surprisingly strong" reserves during the first quarter.
Only eight companies added to reserves during the first three months of this year. Releases slowed only marginally compared to 2011's first quarter, KBW says.
A review of companies' first-quarter results finds more surprising results—which led KBW to admit that the sector "solidly outperformed" its earnings-per-share (EPS) estimates.
Two-thirds of companies beat KBW's estimates, it says.
However, KBW says the first quarter's "strength is unlikely to be repeated."
"Going forward we expect that some of the 'luck' of good weather in [the first quarter] is unlikely to hold and the pressures of slowing reserve releases and weak investment yields will pressure returns," KBW reports.
While the reduction in weather losses significantly helped the group's first-quarter earnings—with nearly all companies reporting combined ratios under 100—reserve releases and underlying loss trends remained manageable, says KBW.
The group's first-quarter combined ratio was 93.7 compared to 112 during the same period in 2011. The combined ratio excluding catastrophes and reserve releases was 94.2 after the first three months of 2012, compared to 94.3 a year ago.
Premium growth was also positive in the first quarter, up 3.6 percent for the group of 55 companies, KBW finds. Acquisitions accounted for some of the growth, but "organic growth and strong moves into specialty areas were major drivers," says KBW, which adds it expects single-digit growth to continue.
Before the first-quarter earnings season, KBW said it expected a premium growth rate of 5 percent to 7 percent.
The U.S. P&C industry in 2011 posted its worst combined ratio since 2001—and net income dropped more than 45 percent, according to a joint analysis conducted by three industry groups.