Risk Management Solutions' Version 11 catastrophe model is shifting rates higher and causing some risks to move from the admitted market back to excess-and-surplus-lines carriers, but the leader of one managing general agent group is concerned about the model's overall impact on underwriting practices.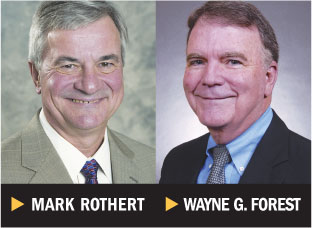 During the 86th annual meeting of the American Association of Managing General Agents, Immediate Past President Mark Rothert said RMS 11 is affecting the availability and cost of reinsurance—causing some risks to move out of the admitted markets.
AAMGA President Wayne G. Forest adds that one troubling development with RMS 11 is that it is causing insurers to turn down business, even risks that have been profitable for them for years, due to the increases in aggregate exposure exhibited by the model. In his view, underwriting is being taken out of the hands of humans and is now subject to a computer program.
Version 11, Forest says, will cause rates to rise in catastrophe-prone areas by 3-4 percent and could eventually drive increases of as much as 10 percent in some cases. He also believes some of that rate increase will be mitigated with higher deductibles.