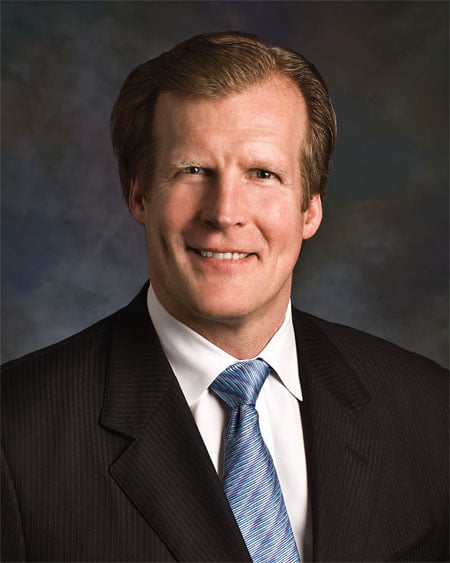 After helping Aon CEO Greg Case reinvigorate the firm, Ted Devine—previously president of Aon Risk Services—left in 2009 to pursue his dream of helping inner-city youths become better citizens. Recently, he stepped back into the insurance industry as CEO of Dallas-based Insureon, an online insurance agency
NU: At what point did you decide to devote more time to inner-city youths and why?
DEVINE: I've done a ton of volunteering in the inner city of Chicago for almost 20 years. Part of my life's passion has been giving back, and I was doing that informally.
After a lot of thought, I felt that if I was going to have the impact on the community I wanted to have, I needed to have some time to do that. I asked Greg [Case] to [let] me take some time, and I started 1World Sports more than two-and-a-half years ago. I spent that time building it prior to my new role.
Today, 1World Sports helps more than 5,000 inner-city kids in Chicago, and we're beginning to do events in New York and Dallas this year. We work with at-risk kids in housing authorities or schools to learn the life lessons of sports, and we partner with local professional sports teams to do that.
The gist of the charity is that a lot of kids love to play the game but don't take the time to learn the life lessons from the sport—like the link between academics and practice, such as studying for a test or a game; nutrition; what it means to be a good sport or a teammate; or to compete the right way.
How does this tie into your career shift from Aon to Insureon?
One of the things I love at 1World Sports is working with individuals and making a difference. That is the focus of Insureon.
We are the largest platform for individual entrepreneurs to get insurance. Every single day, 250 people come to our site, and they are all small-business people looking for insurance to help their company or help themselves start a company or to get the insurance that they need to protect their family.
I'm chatting with people who just got laid off or are starting their own consulting firm, and they've been told they need a certificate of insurance and they don't know what that is, but they know they have to have it. We sell BOP [Businessowners policy], Workers' Compensation and Liability.
What is your relationship to the customer?
Insureon is the agent to the customer. There are 40 million businesses in the United States with fewer than five employees—and [that number] is growing at a rate where it is projected that by 2019, 40 percent of all businesses will be in this micro-segment. There's a lot of growth there.
These people are not being adequately served by traditional channels because the premium is too small; they are also going online to find insurance. Today, we are the leading online platform. We work with a few select carriers to make sure our clients get the coverage they need and that makes the most sense.
It's a pretty dramatic switch to go from a dynamic global company to a smaller concern. What drove you to make the change?
What I loved about Aon was not that it was big but that we were trying to change the firm and be the best in the industry. I feel the same way about Insureon.
For me, that's the charge, the energy. It's not about being global. It's about being able to grow a business and have impact.
—Interviewed by Mark E. Ruquet