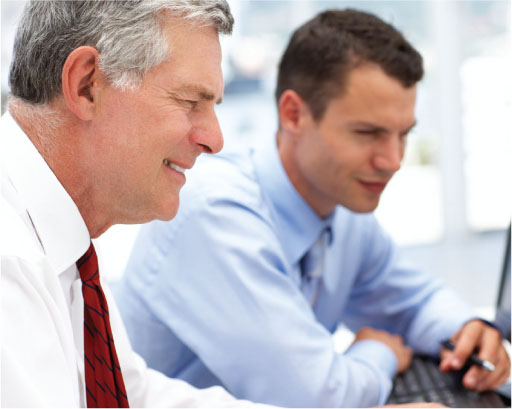 The aging ranks of producers trying to develop succession strategies and adapt to new, ever-evolving sales tools remains a top concern among the agent and broker community, says the chairman of the Independent Insurance Agents & Brokers of America (IIABA).
Meanwhile, younger agents are demanding a voice in the profession's future—and are reaching out to one another in greater numbers to share ideas and coax an older generation into thinking anew about how business gets done, say officials of the IIABA's National Young Agents Committee.
In his State of the Association address before the general session of the IIABA's National Legislative Conference & Convention held April 25-27 in Washington, D.C., Mike Donohoe—IIABA chairman and owner of James R. Weir Insurance Agency in Mankato, Minn.—told the story of his son, who, after one of Donohoe's stump speeches, said his "shtick was too old" and all the business models Donohoe and his peers are using are antiquated.
Technology, Donohoe says, is rendering conventional business models obsolete.
"Agents are being made, for the first time, to lead in areas where they are not comfortable, and that is scary," he says. Technological changes are "coming fast, and we have young people coming to us in our agencies, saying, 'What are we going to do, and how are we going to do it?' And we're not sure."
The challenge, he says, is agencies need to transition from relying on referrals and the Yellow Pages to doing business the way consumers want to do business, which is over the Internet.
THE SUCCESSION ISSUE
Another concern is the aging population of agents and the lack of young people to follow in their footsteps.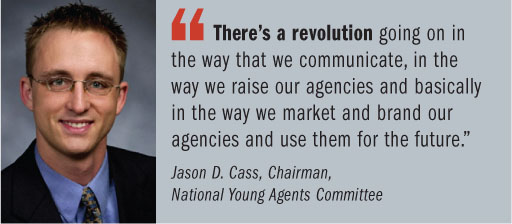 Donohoe likens the future of independent agents to what has happened to travel agents: People who turned away from travel agents to book directly online are now returning to them for advice in navigating the myriad of selections they face. Independent agents, he says, will enjoy a similar shift because people need and want a trusted advisor to help make decisions.
To that end, Project CAP (the Consumer Agent Portal) is getting closer to launch and has received enthusiastic support from more than 1,000 agents, Donohoe reports.The search-optimization program will connect agents with customers researching personal-lines coverage over the Internet.
CAP, along with Trusted Choice and the launch of a mobile app, will help agents to better do business the way their customers want—online and via smartphones, says Donohoe.
"This is not a threat, but rather an opportunity for us to learn to market digitally," he adds.
Younger agents are already thinking about and addressing these issues, and they're starting to discuss how they can make their ideas a reality. "There's a revolution going on in the way that we communicate, in the way we raise our agencies and basically in the way we market and brand our agencies and use them for the future," says Jason D. Cass, chairman of the National Young Agents Committee.
Cass, the owner of JDC Insurance Group in Centralia, Ill., says as recently as six years ago, young agents were being ignored by the older generation. He credits the IIABA's visionary, experienced agents with realizing the younger generation needed an organization to turn to that was aimed at helping them share ideas to grow their business.
Today, there is growing involvement in the IIABA's Young Agent Associations throughout the country, Cass said during the legislative conference.
Cass says social media has played a large part in informing young agents that there are other people out there like themselves who want to take an innovative approach to marketing their businesses but have met resistance from older principals.
"We don't want to go around the principals; we want the principals to succeed," he says. "These VIPs have left us one of the best industries we can have, and we want to help them move it forward. But they don't want to give us the tools to succeed. Their tools are from the '70s and '80s—and they don't work anymore."
The Young Agents Association has provided its members valuable tools that will help their businesses prosper, says Cass, "And what do we do? We give them results."