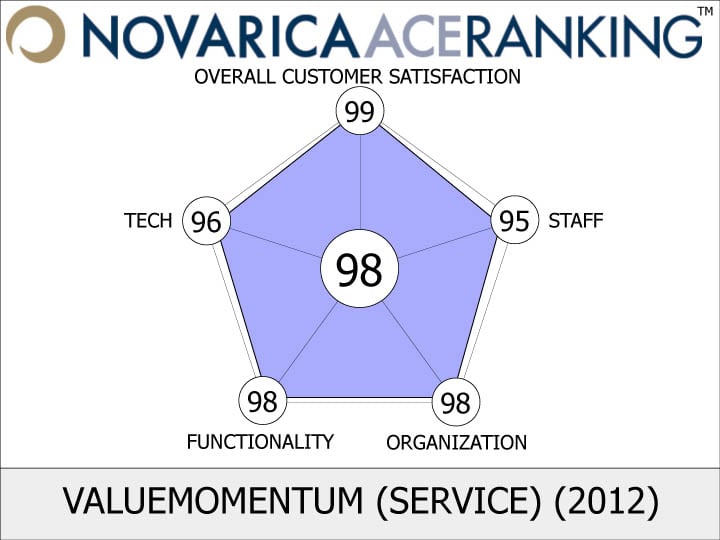 For a company dedicated to IT services, it's not surprising that ValueMomentum's mantra is constant contact with its customers.
"This has helped not just in keeping them abreast of new offerings, but also alerting them immediately when there is a change in project status or project risk," says Kalyan "KK" Kodali, president of ValueMomentum.
Kodali attributes his company's RAVE Award for service to its single-minded focus on delivering value to customers, thereby, driving the momentum of the customer initiatives.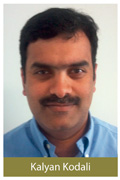 "We do this by applying a formula of combining deep line-of-business and product experience, insurance transaction type, regulatory, and other insurance considerations by our staff at all levels with technology expertise—particularly in platforms and commercial software used by insurance carriers—and a 'keep-a-customer-for-life' approach to client services," says Kodali.
In addition to technology services, ValueMomentum also provides software to the insurance and financial services industries.
"Our customers like working with us because we deliver value to their initiatives, thereby, driving their momentum," says Kodali. "We do this by combining strong technology expertise with deep insurance industry experience."
ValueMomentum Customer Quote: "ValueMomentum completely understands the needs of both underwriting and claims and provided best practice functional solutions."
ValueMomentum's technology services offerings include quality assurance and testing, business intelligence, SharePoint-based development, enterprise content management, and application development and systems integration. Business software is offered as part of the company's Foundry products that address product configuration, rating, underwriting, and agent portal.
"We have improved on this to further differentiate ourselves from our competition by institutionalizing the concept of 'services R&D.' We believe this concept is rare, as most service providers' investments in their services are limited to hiring experienced staff and training them," says Kodali. "We have invested money in R&D for each of our practice groups, to improve our offerings and the way our offerings are provided to customers."
Second Place Winners: Service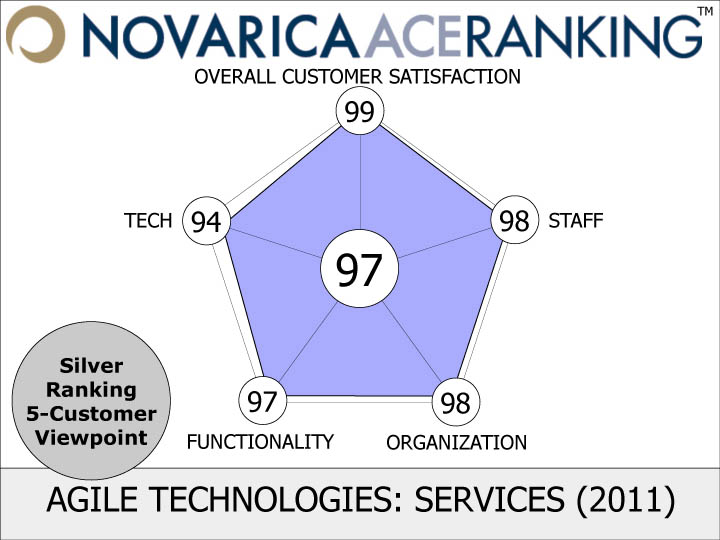 AgileTech Customer Quote: "All resources assigned to our projects were professional, knowledgeable, and cooperative to adjust their schedules, deliverables, and timelines based on our changing needs."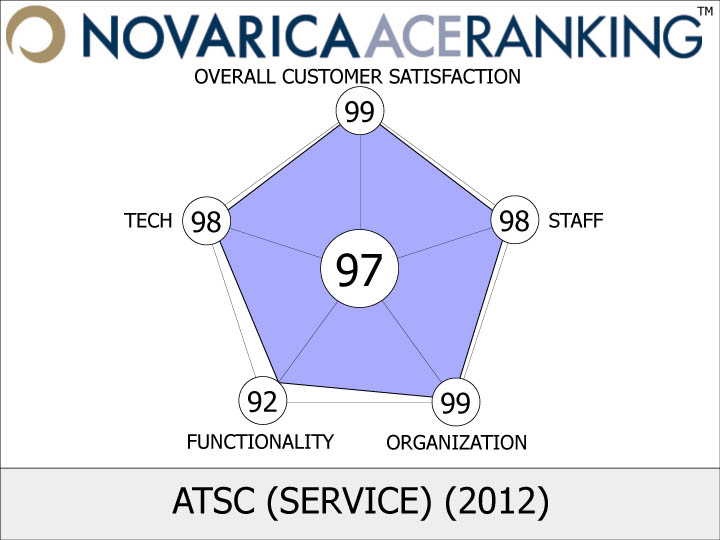 ATSC Customer Quote: "The staff at ATSC is outstanding. Their technical knowledge, communication skills, and personalities are 100% on target and off the charts."