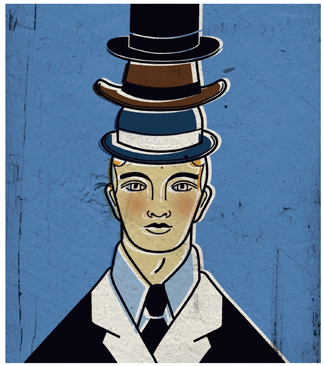 Independent insurance adjusters have many roles when handling property and casualty (P&C) claims.
Retained by insurance carriers to inspect the risk and appraise the damage, adjusters may interview witnesses and coordinate with government agencies, experts, and other contractors hired by the insured to repair the damage. These other sources provide vital information to the independent adjuster, who may then glean additional estimating insight, depending on the nature and scope of the damage.
For property claims, the independent adjuster surveys the damage, scopes the loss, analyzes the cause of loss, and takes photographs and measurements. The adjuster also calculates co-insurance compliance and provides a recommendation to the carrier that ultimately determines coverage.
For casualty claims, the adjuster surveys the loss location, obtains recorded statements of the injured party and/or witnesses, takes photographs, and researches ordinances and contracts.
In most states, independent adjusters are bound by strict licensing requirements and must learn to juggle the needs of the insured and/or claimant in a time of crisis while professionally appraising the damage on behalf of the carrier. Accomplishing all of this, of course, is not without its challenges. Adjusters are indeed a rare breed—one that must possess a unique skill set and be flexible enough to deal with an array of stressors and fluctuating landscapes.
Attract, Hire, Mentor
In terms of requisite attributes, good written and verbal communication skills are absolutely essential. Independent adjusters carefully prepare narrative reports, letters, and estimates. They must possess solid time-management and follow-up skills as they simultaneously work multiple claims in the field—all while adhering to mandated state timelines for each claim. This unique skill set leads to the first issue affecting independent adjusters today: attracting, hiring, and training new adjusters.
A qualified independent adjuster has the right combination of personality and aptitude. Potential candidates must be self-starters and able to work independently while remaining connected to a group. They must have the ability to understand varied policy terms and conditions, legal issues, and personalities. Proficiency with technology and certain procedures are also necessary.
All of that said, how can employers determine if a candidate is a potential good fit for the organization? The resume is only one part of the equation. Therefore it is imperative to ask the right questions.
When hiring independent insurance adjusters, the employer should explore the following questions:
Can they think on their feet?
Do they have the right combination of confidence and empathy to work with the insured, who may be upset, frightened, or displaced because of a loss?
Are they able to succinctly explain and document loss details? Do they understand how to preserve evidence?
Do they have the ability to problem-solve? Are they respectful? Do they possess prudent logic and judgment?
Are they able to climb a roof, trudge in water, and correctly evaluate the loss?
Timing Is Everything
A second issue affecting independent adjusters today is our cultural propensity to expect instant results. Claims handling has long since evolved from the landline telephone, typewriter, and fax to cellphones, text/instant messaging, email, and the intranet. Typically when a loss has occurred, the insured notifies his or her retail insurance agent. The agent, in turn, submits a loss notice to the carrier.
Because the independent adjuster is retained by the carrier, it is the adjuster's job to contact the insured and schedule an appointment to inspect the risk and assess the damage. The inspection usually takes place within several days of loss notification. Concurrently with the risk/damage inspection, the independent adjuster must evaluate the damage in correlation to the policy terms and conditions, prepare a written estimate for repair, obtain any necessary documentation such as police and fire reports, prepare a property valuation for co-insurance purposes, and prepare a written report for the carrier. Depending on the loss, there may be other requirements, such as witness statements and so on.
The insured, on the other hand, often expects quick answers and results. After all, we can turn to the Internet for immediate information about virtually any topic. We can also email or text message for nearly instant communication. This results in an inpatient customer who is looking for an immediate decision. Combining these accelerated communication techniques with the depressed economy, insureds have become more demanding for answers and immediate claim payment. Independent adjusters spend much time explaining that each claim must be investigated on its own merits.
Additionally, if the insured is unhappy with the claim result, then he or she may then turn to public adjusters, regulatory agencies, and even seek counsel in an attempt to collect payment for noncovered losses and/or increase the repair estimates for covered claims. It is important for the independent adjuster and claims professionals in general to recognize these added pressures while appropriately directing and controlling the claims process. While immediate and total gratification is becoming a society standard, accurate and efficient claims handling is a tedious process. Thus, finding a balance between accelerated expectations and demands and appropriate claim investigation is an ongoing challenge.
Enter the Public Adjuster
A third issue affecting independent adjusters today involves working with public adjusters. During the adjustment of claims, the independent adjuster often deals with public adjusters who represent the insured. While some public adjusters serve the insured well, we find that, in most states, public adjusters are not held to the same standards as the independent adjusters. This standard variance is a major issue facing independent adjusters today.
As previously mentioned, most states require independent adjusters to be licensed. Independent adjusters must adhere to certain rules and regulations that pertain to dealing with the public to protect the public's best interest. Initial contact with an insured, inspection, estimates, and payment must all take place within stringent timelines. It is critical that the independent adjuster prepare an estimate for repair of the covered damage that is comprehensive and fair. Public adjusters usually have no specific state-licensing requirements and may not have the background, training and experience of independent adjusters.
Independent adjusters' jobs are diverse. No two days are alike; no two claims the same. Challenges are many, but rewards are great.