NU Online News Service, April 18, 12:00 p.m. EST
There are hundreds of exhibitors representing the myriad of insurance interests and specialties assembled all in one place this week at the Risk and Insurance Management Society's 50th annual meeting in Philadelphia.
National Underwriter spoke with a few of the exhibitors to discuss a few of the new offerings they presented to the more than 5,000 risk management attendees who gathered for the four day event that ends April 18.
RISK ANALYSIS DASHBOARD & CYBER RISK
Travelers' Michael J. Strietelmeier, second vice president, risk management information services, presented the company's risk analyzer dashboard in its e-CARMA suite of information services and tools on Monday.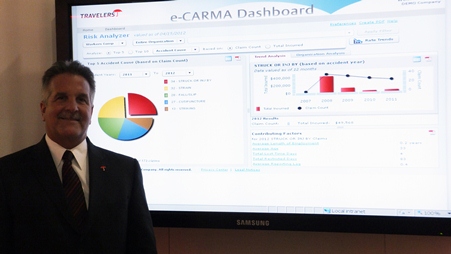 The new web-based analyzer allows a risk manager to compile a myriad of worker injury loss data into a statistical format with a few clicks of the mouse.
The dashboard, which is assembled for clients by Travelers, has loss history going back five years to give risk managers a granular picture of their company's injury history and helps discern patterns of loss.
It gives them the ability to recognize in what segments of the workforce injuries are taking place and see trends where types of injuries that are most prevalent.
"This was built by risk management professionals for risk managers," says Strietelmeier.
The analyzer is geared toward companies in the mid to large size range with a claim frequency of 50 to 100 claims a year.
The dashboard has been rolled out to 2,300 customers, says Travelers, and shortly be rolled out to a total of 11,500.
Travelers also rolled out an enhanced version of its CyberFirst product that Kirstin Simonson, underwriting director of global technology, explains expands its coverage to first party coverage options.
In the past, the product only covered third party cyber liability such as technology errors and omissions, network and information security liability and communications and media liability.
Now, the first party coverage will cover costs resulting from cyber attacks that go to the costs for forensic investigation to determine what happened and who was harmed; cost of notification; reputational risk; exposure to fraud and telecommunication theft, such as billing for long distance phone calls the policyholder never made.
Simonson says the telecommunication aspect is unique and has never been seen in the industry before.
She says Travelers can accommodate most companies with this product. It is currently offered on a non-admitted basis in some states, but the intent is to offer it on an admitted basis in all states eventually.
PHYSICIAN-GUIDED CARE
Jeffrey D. Miller, chief operating officer for Paladin Managed Care Services says his company is offering a unique service that should lower costs and improve outcomes in workers' compensation cases.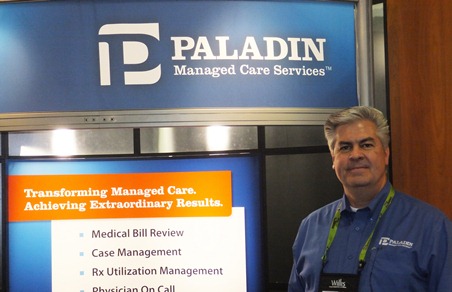 Paladin is offering physician guided management care. Where most healthcare management services companies rely on nurses to review cases and influence care, Miller says his company has doctors reviewing these cases.
The advantage is that workers' comp cases go through a peer review process where doctors discuss cases with doctors to determine the best outcome for a patient.
He says the process is built on years of developing a technology program that focuses on getting the claim into the hands of the right specialist. The money savings comes from Paladin's specialist working with the claimant's doctor to determine the most effective course of action that gets the patient back to work quickly.
The system also streamlines the process where in the past a nurse would have had to spend days seeking out the proper physician to turn a case over to.
Decisions are made quickly and Miller says experience shows this system has been able to reduce medical costs by 8 percent and litigation in a study group by more than 50 percent.
"Our system provides to the injured worker the right kind of treatment and phenomenal cost savings," says Miller.
DEALING WITH SUPPLY CHAIN EXPOSURE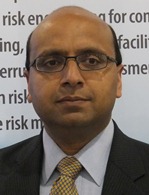 Supply chain exposure is a growing concern among risk managers and AIR Worldwide has addressed that concern with the expansion of its suite of Catastrophe Risk Engineering solutions to quantify the impact of catastrophes on supply chain networks.
Akshay Gupta, senior principal engineer director, catastrophe risk engineering for AIR, explains that the new offering helps risk managers to better understand the probability of exposure to their supply chain.
The analysis can run from just a portion of the supply chain to 100 percent to understand "the interdependent action of multiple events" on their business.
He says the program can help risk managers look at not only their facility, but also the surrounding region of a facility and how catastrophe events can affect the organization.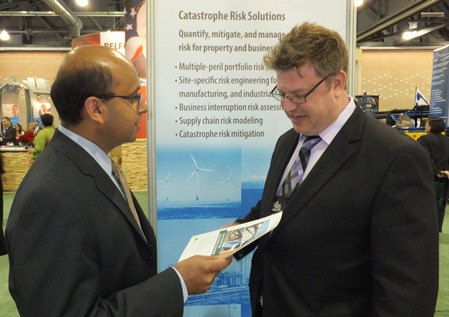 The program can also examine political risk or other disruptive events that could affect the supply chain of an organization.
"Here, we have taken out one level of the unknown," says Gupta. "We have more clarity and that helps everyone. The cost of uncertainty goes down."
HISCOX AND ENTERTAINMENT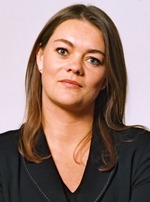 The entertainment industry now has an alternative to the traditional domestic insurers with the launch of Hiscox entertainment in the United States, explains Suzanne Kemble, head of Hiscox Media and Entertainment for the United Kingdom based insurer.
She says the company has a long history do offering coverage to the entertainment industry all over the world, but held off presenting it to the United States until it established an office here.
Earlier this year, Hiscox began offering its suite of entertainment coverage geared toward independent films and touring entertainment productions.
Unlike existing insurers, Kemble says the program offers a full suite of coverage for the entire aspect of the production process. The advantage here is that the insured and insurance brokers do not have to worry about determining who the insurer is for a loss when a program is cobbled together utilizing several insurers.
Hiscox can also offer additional coverage for kidnap and ransom and errors and omissions coverage where needed.
The program is not seeking to compete with major Hollywood productions, says Kemble.
"We do not just want to compete on price," she says. "We feel relationships are key. We want to provide good service with people we know and trust."