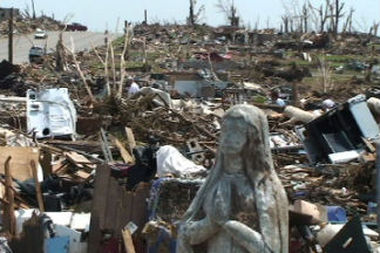 NU Online News Service, April 17, 12:51 p.m. EDT
The 108.2 combined ratio posted by the private property and casualty industry in the U.S. was the worst since 2001.
According to an analysis of 2011 results by ISO, the Property Casualty Insurers Association of America (PCI) and the Insurance information Institute (I.I.I.), insurers' yearly net income fell 45.6 percent to $19.15 billion from $35.2 billion in 2010 as net underwriting losses grew to $36.5 billion from $10.5 billion.
"Poor underwriting results are particularly problematic in the current environment because of the toll that long-term declines in interest rates and investment leverage have taken on insurers' ability to use investment earnings to balance underwriting losses," says Michael R. Murray, assistant vice president for financial analysis at ISO.
Catastrophe losses primarily drove the underwriting losses.U.S.catastrophes caused $33.6 billion in direct insured losses to all insurers before reinsurance recoveries. The losses are $19.3 billion more than in 2010 and $17.5 billion more than the 20-year average through 2011, according to ISO's Property Claim Services (PCS) unit.
Coupled with the industry's inability to use investment gains to offset underwriting losses, the P&C industry's posted a 3.5 percent rate of return for 2011.
Robert Hartwig, president of I.I.I., says it was surprising to see how little overall industry policyholders' surplus declined. Surplus was $550.3 billion at year-end, down just 1.6 percent from $556.9 billion in surplus at the end of 2010.
"One outstanding question is whether the decline in surplus last year was a transient occurrence, cause chiefly by surging catastrophe losses, or whether it is the beginning of a sequence of declines whereby excess capital is expunged from [P&C] insurer balance sheets as core underwriting losses mount and the ability to release proper-year reserves into the earnings stream diminishes," Hartwig comments in a separate paper on industry results.
"The former seems to be the more likely case," he adds. Results in 2011 would have been much worse had it not been for prior-year reserve releases, Hartwig says.
Reserve releases increased to $11 billion in 2011 compared to $9.7 billion in 2010.
Surplus was down 4.6 percent at the end of the third quarter but industry results during the last three months of 2011 recouped much of the decline.
Premium-to-surplus and loss and adjustment expenses-to-surplus leverage ratios are favorable.
"To the extent that these leverage ratios shed light on the amount of risk supported by each dollar of surplus, insurers appear to be extremely well capitalized at this point," says Murray, adding the indicators "suggest that excess capacity in competitive markets may continue to limit rate increases and premium growth absent a significant capital event such as a major catastrophe or downturn in financial markets."
In the fourth quarter the industry benefitted from an increase in premium growth and lower LLAE. Hartwig says premium growth is on a sustained upward trajectory and could accelerate.
Net written premiums in 2011 increased 3.3 percent from 2010. On a quarterly basis, premium growth has been positive since the 2010 second quarter.