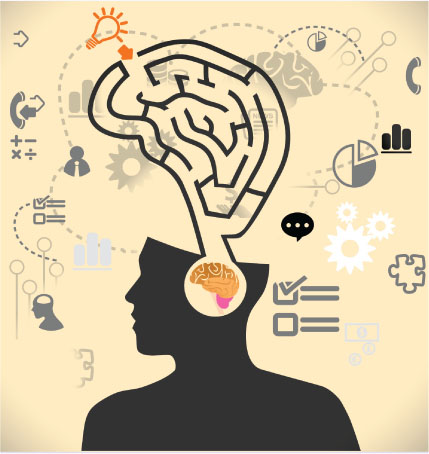 Part of the ACE Progress Reports collection and co-authored by Lori Brassell-Cicchini, vice president of ESIS Catastrophe Services; Connie Germano, senior vice president of ACE Express Casualty; and Carol Laufer, executive vice president of ACE Excess Casualty, the white paper addresses a range of catastrophic events and details how risk managers can protect their investments both by demonstrating a culture of compliance with existing regulations and by proactively shaping their insurance programs.
"Companies that proactively develop and test a catastrophe-management plan have an advantage," Brassell-Cicchini says. "When a disaster occurs, they can be completely focused on executing that plan and managing the intricacies of crisis communications. This can make or break a company's reputation, especially in today's world of sound bites and social-media networks."
Large companies already engage in many of the risk-management practices that would help them stay ahead of emerging risks, the report notes, including maintaining accident-reporting procedures and compliance hotlines as well as regularly reviewing their accident statistics and loss runs.
But they often miss the warning signs of the next catastrophe, ACE says, not because of a lack of data but because of what the report calls "a failure of imagination"—the inability to see the risks that could emerge outside their comfort zone.
How bad could it get?
U.S. overseas investment has grown from $270.5 billion in 1986 to $3.9 trillion in 2010, the report notes—a period in which the world has been reshaped by technological advancements, global trade and a host of novel dangers.
Despite the unforeseen nature of catastrophes, planning can protect a company from the reputational damage that can be inflicted by the instant spread of traditional and social-media coverage. Oversights that should be in place, according to the report, include a routinely updated plan addressing the latest trends in global crises, consistent intranet communication and emergency funds dedicated to known vendors and facilities in case of crisis.
Communication is also imperative, the report notes. Statements should be advanced by the public-relations team, and worldwide site managers must be prepared to offer comment in front of cameras.
A section called "Imagine This Disaster" outlines such worst-case scenarios as an office building being targeted in a terrorist attack; a chemical-factory explosion; a stadium collapse; and a massive train crash. It also details how a poorly managed multinational outbreak of foodborne illness could wreak havoc throughout a company's global supply chain, a consequence of reacting too slowly to notify customers or not cooperating with authorities to triangulate the source of the contamination.
Each scenario instigates a chain reaction of invasive third-party investigation, regulation and penalties that cause shareholder value to vanish—along with the public's trust.
"Recognizing that an organization's reputation is one of its most valuable assets, multinational corporations go to great lengths and great expense to cultivate a positive image in the countries where they do business," adds Laufer. "But sometimes these corporations have so many competing priorities they may not focus on the need to develop a globally oriented catastrophe-management plan, one that connects their foreign operations so that they can proactively and consistently respond to a catastrophe and achieve the best possible outcome."
Shift to a Proactive model
The best-prepared company, the report asserts, is proactive and self-regulates before an outside agency becomes involved; protects itself with a compliant insurance program; creates a catastrophe-management plan that is well-known throughout the corporation; and is not afraid to admit fault, should an accident occur.
These companies establish relationships with local law agencies, medical experts and reconstruction experts.
"Proactive companies invest time and money in self-regulation, and their investment can have many positive effects," says Germano. "A strong culture of compliance may improve a company's defensive position during and after a catastrophe and reduce the likelihood of onerous reactive regulations."
These relationships, along with efficient post-event communication, combine to create the influential leverage needed to respond to catastrophes quickly and to effectively reduce the overall consequences of a disaster, the report adds.