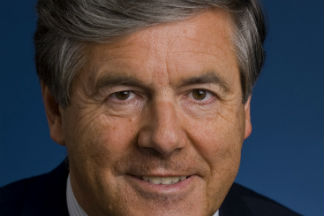 NU Online News Service, March 14, 10:51 a.m. EDT
Zurich Financial Services Group says its board plans to name Josef Ackermann as chairman and Tom de Swaan as vice chairman after its annual general meeting on March 29.
In a statement, the Zurich, Switzerland-based insurer says Ackermann, a citizen of Switzerland, will retire from his position as chairman of the management board of Deutsche Bank by the end of May. During this short transition period the vice chairman shall administer the board business.
Ackermann, 64, joined Schweizerische Kreditanstalt in 1977. He was named the firm's president in 1993.
In 1996, he joined the management board of Deutsche Bank, where he was responsible for the investment-banking division. In 2002, he became spokesman of the management board and chairman of the group executive committee. In 2006, he was appointed chairman of the management board.
Ackermann is a member of the supervisory board of Siemens AG (second deputy chairman), Germany; a non-executive member of the board of directors of Royal Dutch Shell plc, the Netherlands; and vice-chairman of the board of directors of Belenos Clean Power Holding Ltd, Biel, Switzerland.
Among other accomplishments, he is a visiting professor in finance at the London School of Economics and honorary professor at the Johann Wolfgang Goethe University Frankfurt, Germany.
Tom de Swaan, 66, has been a member of the boards of Zurich Financial Services Ltd. and of Zurich Insurance Co. Ltd. since 2006. Since 2010 he has been a member of the board of Zurich Insurance plc and Zurich Life Assurance plc and also chairs the audit committees of those boards.
De Swaan, a Dutch citizen, joined De Nederlandsche Bank N.V. in 1972, and from 1986 until 1998 was a member of the governing board. In 1999, he became a member of the managing board and chief financial officer of ABN AMRO Bank, retiring in 2006, but continued as an advisor to the managing board until 2007.
He is active on a number of corporate boards and philanthropic organizations.