In a report filed with the Securities and Exchange Commission, Allstate says the number of Allstate-exclusive agencies has fallen to about 10,000 from about 11,500 in 2010.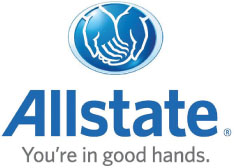 The number of locations of agencies has also dropped from 10,850 locations in 2010 to 9,700 locations in 2011, according to annual-report filings for each year.
The number of independent agencies used also fell slightly to 4,400 in 2011, compared to 4,500 in 2010.
Last year Allstate had a turbulent time with some agents as it changed its compensation structure and began integrating Esurance and Answer Financial, an acquisition completed during the third quarter and designed to allow for direct distribution. Some agencies joined together to pursue pursue union affiliation.
Premiums written via the direct channel increased to 4 percent of $25.98 billion in total premiums written at the company's Allstate Protection segment last year.
The direct channel accounted for 3 percent of a total of $25.91 billion in premiums written at Allstate Protection in 2010.
Therefore, premiums written generated by exclusive agents dropped a percentage point year to year, from 87 percent in 2010 to 86 percent in 2010.
The remaining 10 percent in premiums written both years was from independent agencies.
Overall, Allstate's 2011 market share in the private-passenger automobile and homeowner's markets decreased slightly, according to the filing.
Allstate had a 10.4 percent share of the auto market and a 9.3 percent share of the homeowner's market in 2011, compared to 10.7 percent and 9.8 percent, respectively, the prior year.
New York, California, Texas, Florida and Pennsylvania continue to be Allstate's principal geographic markets as the insurer continues to "adjust underwriting practices with respect to our property business in markets with significant catastrophe-risk exposure."
Allstate says it is selectively not offering continuing coverage of mono-line homeowner's policies in coastal areas of certain states.
The company no longer writes new homeowner's business in California and stopped writing new business in Florida, except for some existing customers who replace their currently insured home with an acceptable property.
The company says it continues to be negatively impacted by its own catastrophe risk-management actions in its homeowner's business, and "premium growth rates and retention could be more adversely impacted than we expect by adjustments to our business structure, size and underwriting practices in markets with significant catastrophe-risk exposure."
New business in auto could also be affected, with fewer opportunities for agents to cross-sell.