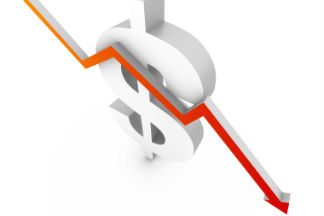 NU Online News Service, Feb. 15, 12:00 p.m. EST
A culture clash between Willis Group Holdings and Hilb, Rogal & Hobbs led to a significant amount of business walking out the door in North America, contributing to a 57 percent drop in net income for the 2011 fourth quarter.
The firm also announced it would begin to take contingent commissions on employee benefit business.
The global insurance broker reports 2011 fourth-quarter 2011 net income dropped $59 million to $44 million over the prior year. Revenues were down 1 percent, or $8 million, to $825 million.
For the year, net income was down 50 percent, or $235 million, to $235 million. Revenues on the year grew 4 percent, or $121 million, to $3.45 billion.
During a conference call with financial analysts, Joe Plumeri, chairman and chief executive officer of Willis, went to great lengths to explain that a series of negative events conspired to produce a poor quarter for the firm.
"We fell short," says Plumeri, invoking Murphy's Law that "if something could go wrong it went wrong."
"I'm glad 2011 is behind us," he adds.
Plumeri says the poor business results were the product of a combination of producers, whose non-compete agreements with the acquired brokerage firm HRH expired, leaving Willis and taking business with them; poor performance of its mortgage insurance placement services company Loan Protector; and European economic conditions negatively impacting earnings from its interest in the French insurance brokerage firm Gras Savoye and other business.
The loss of business from the HRH defections resulted from a culture clash between the HRH producers and Willis management's imposition of discipline on the acquired entity, says Plumeri. HRH grew through acquisition, but there was never any cohesive operation put in place, Plumeri says. The producers that left rejected Willis' culture, he says, and that resulted in a drop in the retention rate to below 90 percent.
The resulting defection contributed to fourth-quarter organic growth of negative-7 percent in its North America business and negative 4 percent for the year.
Overall organic growth for the year came in at negative 1 percent in the quarter and negative 2 percent for the year.
Plumeri says normal retention rates will return this year since the integration of the Willis and the HRH offices is now complete.
The Richmond, Va.-based HRH was acquired in 2008 with the aim of expanding Willis North America business.
During the call, Michael Neborak, group chief financial officer, says the results include a $50 million charge for the company's operational review that resulted in an extra 400 positions being eliminated in the firm during the fourth quarter. He says a total of 1,200 positions were eliminated in 2011, but the same charges are not expected in 2012.
The North America segment was also impacted by decline in business at Loan Protector. Willis says that excluding the Loan Protector results, organic growth in North America would have declined 3 percent.
On the international front, the sour European economy translated into poor results from business in the United Kingdom and at Gras Savoye. Management changes were made at Gras Savoye that should result in improvements this year, he says.
Plumeri also says that, beginning in April, the firm will collect contingent commissions on employee benefits business.
Willis does not take contingent commissions on its brokerage business and Plumeri has long been a vocal opponent to taking them because he feels they can have an undue influence on business placements.
He says the firm is switching policy because of changes in compensation as a result of healthcare reform cutting into commission payments.
In order for Willis to remain competitive for its shareholders, Plumeri says the firm needs to take contingents to make the same amount of money. He says the firm is currently reviewing its corporate policies, public documents and its compensation disclosure process, but the move does not signal a change in the firm's overall commitment to not accepting contingent commissions.
On another note, reacting to a question about reports that Plumeri would retire in 2013 when his contract expires, he says he is concentrating on the business and it will be up to the board to decide his future. He appeared to indicate that reports of his impending retirement were not credible.