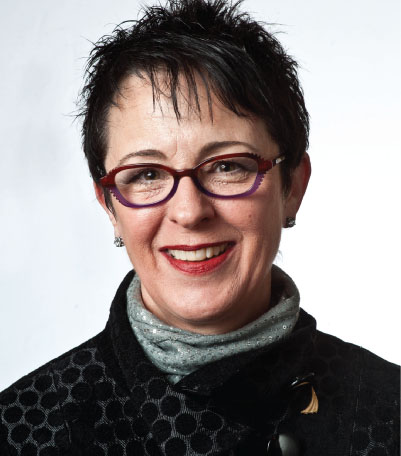 As enterprise risk manager for the San Francisco Public Utilities Commission (SFPUC), Deborah Luthi's day starts with a 5:45 train to San Francisco, where the organization is involved in several billion-dollar projects.
Luthi, who was named 2012 president of the Risk and Insurance Management Society Inc. (RIMS) effective Jan. 1, explains that SFPUC provides power, water and sewer services to not only San Francisco, but to three counties and 27 agencies in the Bay Area, which includes Silicon Valley.
All of that power is hydroelectric—i.e. green—power coming from the Hetch Hetchy Reservoir in Yosemite. Green power is important to her organization and to its rate payers. The water is gravity fed down to more than 1,200 miles of pipeline and then into the city.
Because the delivery system crosses three earthquake faults, she adds, "we are in the process of a huge billion-dollar construction project to retrofit all of those pipelines."
The organization also is in the process of billions of dollars of construction to renovate San Francisco's sewer system. "So it is probably the most active time in the history of the organization—creating risks and opportunities."
Being able to help navigate her SFPUC colleagues through the process of identifying risks and making good decisions is a golden opportunity, Luthi says: "I tell people here they may go through that processing intuitively, but the enterprise and strategic risk management that I am bringing to the organization is a way of documenting that, of bringing groups together to talk about risks and breaking down silos—and getting people to collaborate.
"In any organization, when you bring a new lens or lexicon, it's about educating people and helping to understand the value," she notes. Previously an educator, Luthi says one of her strengths is helping to build understanding.
ERM and SRM, she adds, "is all about people feeling they own the process—I'm just the guide asking the questions that get them to think, and they provide their own answers. They know the business much better, and they're much closer to it than I am."
Focusing on the Three 'R's
Luthi says that the fact that she and the other RIMS board members are practicing risk managers is key. "Our members are colleagues. We want to do right as a board for the organization and for our members." She notes that her three areas of focus in 2012 are "the three Rs: relationships, relevance and reach."
Relationships: "Our goals are growing membership and strengthening our chapters and our relationships with industry partners, such as brokers and insurers," she says. These goals will be facilitated in part via the resources offered by RIMS, such as networking opportunities and educational activities like conferences. There also will be more opportunities for members to serve in leadership roles, such as on committees and in mentoring programs for members and chapters.
Relevance: To Luthi it means clearly stating the risk practitioner's role and defining who the risk practitioners are. "It's not only the risk managers in an organization, but also security, audit and compliance personnel," Luthi says. This means broadening the terminology of those who help manage risk within organizations. RIMS, she adds, is designing resources and educational offerings, publications and executive reports that will be of relevance to all risk practitioners.
Reach: Raising the profile of RIMS and risk practitioners is "important to the organization's sustainability and growth," she says. Through geographic expansion, political advocacy, industry and media relationships, and the digital realm, RIMS will continue to grow.
All in all, 2012 will be "a busy year. We're getting to the core of RIMS, and the board and staff are focused on the same things. That's when we can really bring great value to our members."
Following myriad challenges in 2011, the upcoming year holds opportunities for risk managers, says Luthi: "If I had a crystal ball, it would be really cloudy right now. It feels like 2011 was a year of unknowns. If you think about the earthquake in Japan and the tsunami and meltdown of the nuclear reactor; the Occupy movement; the Arab Spring; Europe's rocky economy; our struggling economy—think of the things you never thought of happening, and they're happening."
This uncertainty, she says, creates great opportunities "for us to reach out and collaborate with other risk practitioners within our organizations and bring it all together."
By being flexible and prepared, Luthi notes, risk managers can "be the consultants to help our organizations facilitate the process of examining what uncertainties are out there—that we think will never happen. We need to be asking those questions."