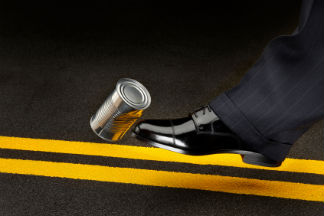 NU Online News Service, Dec. 19, 2:51 p.m. EST
The National Flood Insurance Program is operating on a temporary reauthorization that expires Friday as Washington continues to play winner-take-all politics.
Industry sources confirm that a so-called "minibus" passed by Congress Friday that contained an extension of the NFIP until May 31 was not signed by President Obama.
Instead, a one-day extension designed to keep the government running was passed Friday by Congress and signed by the President, and another that keeps the government running until Friday was passed by Congress and signed by the President Saturday, an industry lobbyist says.
This was confirmed through the White House website.
These same industry sources also say the Senate has apparently ruled out including the House version of legislation extending the NFIP until Sept. 30, 2016 in any legislation that will be used to help pay for a middle class tax cut, an extension of unemployment benefits, and stopping a 27 percent cut in payments to doctors under Medicare that would go into effect Jan. 1.
The sources say the Senate wants changes made to the House NFIP long-term extension legislation, H.R. 1309, the "Flood Insurance Reform Act of 2011."
"There are specific concerns with provisions in the House bill, plus provisions that individual senators want included in any final legislation," an industry lobbyist says.
Moreover, "the Office of Management and Budget knows that the Congressional Budget Office calculation that the House bill will reap $4.5 billion in savings over 10 years is dubious," the lobbyist says.
He says OMB officials are telling the President that the CBO calculations are dependent on a certain level of premiums being paid, which is not a certainty, and are also pointing out that the program is already $18 billion in debt.