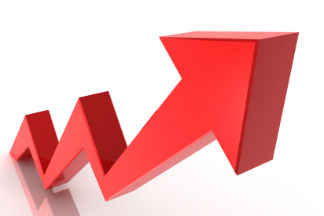 NU Online News Service, Dec. 7, 1:00 p.m. EST
The insurance industry is now "definitively in a hardening market," according to W.R. Berkley CEO William R. Berkley.
Speaking at the Goldman Sachs US Financial Services Conference 2011, Berkley says, "We're just at the beginning of price increases."
He adds, "Two and a half years ago, I thought the cycle was going to change because I expected [American International Group] not to get the degree of help from the government that it did. I was incorrect. The government, as we all know, effectively bailed out AIG, which delayed the inevitable."
Berkley says the assistance allowed AIG to cut prices, and it "held the market in check," preventing widespread rate increases.
But the tide is turning, he notes. Berkley recalls that at the beginning of the year he said he expected prices to increase by 5 to 8 percent by the end of the year. He still expects that to be the case, "but we're really just at the beginning of that happening."
Aside from prices hardening, Berkley says terms and conditions are changing, allowing business written to become more profitable.
Noting the current industry struggles, Berkley says the industry's combined ratio is currently at about 110. "When you look at those lines, if you have a 2 percent return, it's really hard–in fact almost impossible–to have any consequential return on capital.
"Even at a 4 percent new-money yield, it's really hard to have an adequate return. At a 6 percent return, today at a 110 [combined ratio], you're not getting very much return. And at 8 percent, which obviously is far from where we are, today, even then, you're barely getting where you need to be.
"So the industry is in tough shape," Berkley says. He notes that, for the most part, companies are not making profits other than what they carry forward from prior years.
However, as bad as conditions appear, opportunities exist for companies that positioned themselves well during the soft-market cycle.
Berkley says the key is to time a company's growth with a market turn, when business is available at increased prices. At those times, he says, business is available and no one else wants to write it because fear replaces greed as the market hardens. Crucial to this, he says, is building a strong foundation to allow the company to move ahead at the right times. This involves building a strong balance sheet, Berkley says, adding that companies get into trouble through inadequate loss reserves.
Understanding how to take advantage of cycles and paying attention to signs in the marketplace are cornerstones of succeeding and surviving, Berkley says. "You have to optimize your growth when prices are best," and deliver great service so the company does not have to compete entirely on price when the market changes, he says.
Speaking for his company, Berkley says: "When everyone else is afraid, we're greedy. When everyone else is greedy, we're afraid."
Audio from Berkley's presentation is available at the company's Web site. A written transcript is also available from Seeking Alpha.