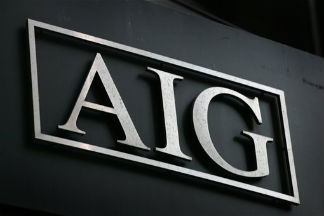 NU Online News Service, Nov. 4, 7:58 a.m. EST
American International Group Inc. has reported a third-quarter loss of $4.1 billion, driven by declines in equity markets, widening credit spreads and lower interest rates.
AIG posted a $2.5 billion net loss during 2010′s third quarter. The third-quarter loss this year is the company's worst since 2009.
Despite the losses, Chief Executive Officer Robert H. Benmosche said the company's stress-testing withstood a "perfect storm" of factors during the quarter to maintain $15.3 billion in liquidity.
"I can assure you we're in very good shape," Benmosche told analysts Friday during a conference call.
Operating income during third quarter came in at a $3 billion loss compared to a $114 million loss during the same time a year ago.
The value of AIG's stake in Asian insurer AIA Group Ltd. fell, resulting in a $2.3 billion loss. Additionally AIG's plane-leasing business, International Lease Finance Corp., took a $1.5 billion impairment based on various economic, technological and counterparty issues, AIG says.
AIG's board has authorized the repurchase of up to $1 billion in AIG common stock, depending on market conditions and the company's financial condition. Currently the U.S. Treasury holds a 77 percent stake in the company related to the $182 billion made available to AIG by the government to prevent the insurer's collapse in 2008.
The Treasury has been hesitant to sell its stake because it cannot get a share price that would give American taxpayers a profit.
Benmosche says AIG "would be happy" to buy shares from the Treasury now, but it is "clearly up to them."
"Their goal is to get a profit for American taxpayers," he says. "Time is not of the essence."
AIG will "stand pat" with its holdings of AIA and ILFC, Benmosche adds. "We can afford to wait," he says, as AIG looks to maximize value for shareholders.
Catastrophe losses did not help results, either. AIG's property and casualty unit, Chartis, reports $574 million in third-quarter catastrophe losses—including $372 million from Hurricane Irene, $80 million from Tropical Storm Lee and $79 million from typhoons Roke and Talas.
The third-quarter combined ratio at Chartis was 106.4, compared to 99.3 a year ago. Results include a net adverse prior year development of $62 million, which AIG says represents 0.09 percent of third-quarter held reserves of $71 billion at Chartis.
Net premiums at Chartis increased slightly 0.7 percent compared to the 2010 third quarter.
Chartis CEO Peter Hancock says the unit is seeing price-hardening in the property and casualty space. Overall, rates in the U.S. are up 4 percent, which continues a trend that started in the first quarter, he said during the call.
"We feel good about the trends on the U.S. side," Hancock added.
On a normalized basis, Chartis is "right on track" to achieve a combined ratio goal of between 90 and 95 by 2015, Hancock told analysts.
Risk-adjusted return, as opposed to top-line growth, remains the motivation for Chartis, which has decided to grow international accounts faster than domestic and consumer faster than commercial, Hancock added.
Reductions in U.S. commercial exposure include shrinking catastrophe property, workers compensation, excess compensation and excess casualty lines, because "new business pricing is not as attractive as we'd like it to be," he explained.
Updated at 10:20 with quotes from earnings conference call.