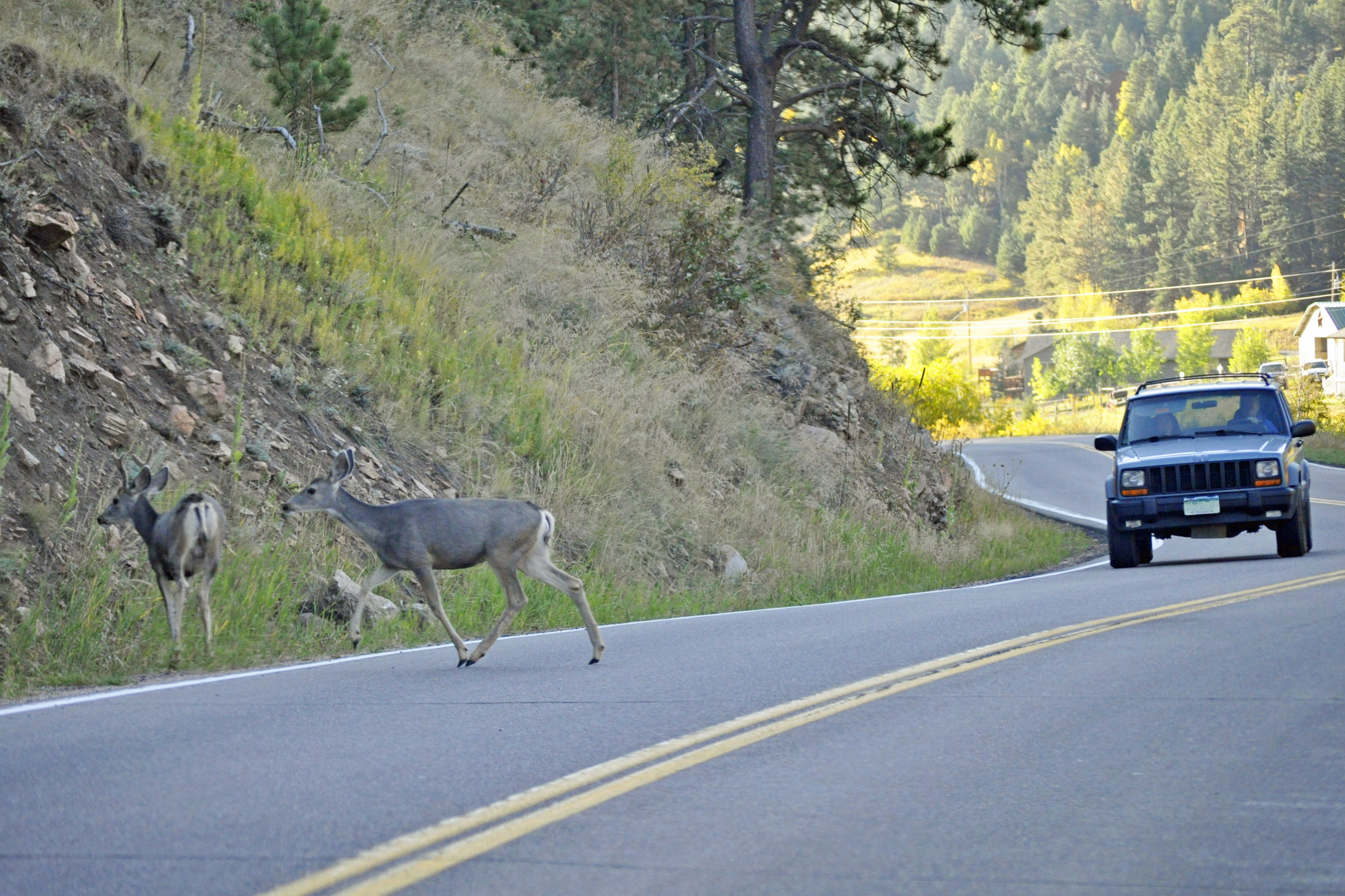 NU Online News Service, Oct. 07, 11:47 a.m. EST
West Virginian deer continue to find the front grills of vehicles—more than in any other state.
Using its claims data, State Farm has again come up with a report on deer-vehicle collisions and has found that for the third straight year, the overall number of these unfortunate encounters in the United States has fallen between July 1, 2010 and June 30, 2011.
However, the average cost of property damage due to these collisions was up 2.2 percent during this period, to $3,171.
But the Mountain State, for the fifth year in a row, tops a list of states with the greatest odds of striking the wide-eyed grazers.
Over the next 12 months 1-in-53 drivers in West Virginia are likely to hit a deer, State Farm says. That's actually an improvement over the last report, when the odds were 1-in-42.
The likelihood of hitting a deer in eight of the top 10 states form last went down from a year ago. For example, in Michigan—the state with the fifth-greatest odds of hitting a deer—there were 23,000 fewer deer-auto accidents during the latest period compared to the last period.
State Farm says about 1.09 million collisions occurred in from the mid-point last year to June 30 this year. That count is down 7 percent from the same period a year prior.
"It makes sense to us that during these challenging economic times, drivers in the U.S. are logging fewer miles," says State Farm spokesman Dick Luedke in an email. "Everything else being equal, the fewer miles we drive, the fewer deer we hit.
"But perhaps not everything else is equal," he adds. "Perhaps there is at least one other factor in play. We would like to think that the attention State Farm and others (including the Insurance Institute for Highway Safety) have drawn to this issue in recent years has inspired drivers to be more attentive to what they can do to reduce their chances of an encounter with a deer."
The nation's top insurer of cars uses its data with licensed-driver data from each state to calculate the odds.