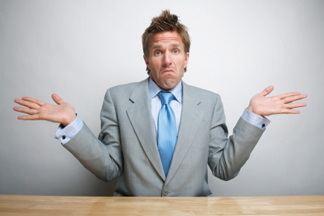 Even after receiving nearly 2 years of probation for "unlawful business practices," a Pennsylvania used car dealer apparently learned nothing. The man has now added forgery, insurance fraud, and theft to his burgeoning criminal repertoire.
Vincent A. LoCastro of Canonsburg, Penn. pleaded guilty last Thursday to charges associated with his filing a false insurance claim in November 2008 for a Cadillac Escalade that was involved in a Pittsburgh crash. In October 2010, agents from the state attorney general's office arrested LoCastro on suspicion of making the false claim after learning the Escalade was being leased by LoCastro's dealership, All Pro Auto Mall.
Although the claim was never paid, the damage to LoCastro's reputation and livelihood had been done. The court sentenced him to 18 months of probation after pleading guilty to one count each of insurance fraud, theft by unlawful taking, and forgery before a Washington County judge. Additionally, it ordered LoCastro to pay a $500 fine.
LoCastro will begin serving this latest sentence after completing the 23 months of probation in connection with his "unlawful business practices" at the dealership from 2007 to 2009. (LoCastro entered a guilty plea in that case in December).
In fact, December was an uncharacteristically hectic month for the used car salesman, as federal court also indicted him for allegedly using another person's personal information to obtain financing for a total of nine luxury cars. The court charged LoCastro with identity theft for reportedly using the name, date of birth, and social security number of "a person known to the grand jury" to obtain loans that resulted in multiple banks losing thousands of dollars.
In June, LoCastro pleaded guilty and received probation for 3 years. No fine was imposed; however, the court ordered LoCastro to pay $545,872.53 in restitution at that time.