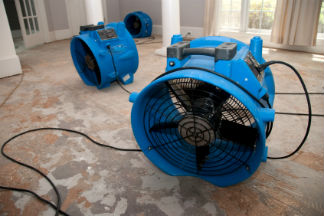 NU Online News Service, Oct. 4, 2:56 p.m. EDT
The House today overwhelmingly passed legislation that includes a provision extending the National Flood Insurance Program until Nov. 18.
The provision reauthorizing the program until Nov. 18 passed the House 352-66, just before 2:30 p.m.
Lobbyists for the Independent Insurance Agents and Brokers of America say they expect President Obama to sign the bill later today.
Charles Symington, IIABA senior vice president of government affairs, commends the House and Senate action.
"It is vital to our economy that there not be any interruption in the NFIP, and today's action thankfully ensures that Congress will have more time to consider their long-term extension and reform efforts," he says.
Jimi Grande, senior vice president of federal and political affairs for the National Association of Mutual Insurance Companies, says, "Today's vote gives Congress six more weeks to finally pass desperately needed reforms to the National Flood Insurance Program."
However, he cautions that "we've been down this road before, watching as Congress gets to the home stretch only to falter before the finish line. The legislation has broad, bipartisan support, and we urge Congress not to miss another opportunity to place the NFIP on sounder financial footing."
Mike Becker, assistant vice president of federal affairs of the National Association of Professional Insurance Agents, agrees, stating, "A parade of short-term extensions will not get the job done. It is absolutely imperative that Congress wisely use the time between now and Nov. 18 to resolve any remaining differences and pass the flood bill."
The House has passed its long-term extension, H.R. 1309, the "Flood Insurance Reform Act of 2011.
The Senate bill, "The Flood Insurance Reform and Modernization Act," passed the Banking Committee Sept. 8 and is awaiting floor action.
Senate passage would set the stage for negotiations designed to merge the mostly similar bills.