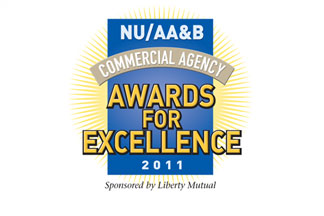 In a globe-straddling twist on the family-owned regional agency, the U.K.-based Bartlett & Co. Inc. combines a unique international footprint, a focus on niche markets and innovative promotional strategies to create a formidable and fast-growing business that's more than equal to the task of competing with big brokers for business.
Operated by second- and third-generation insurance professionals, and with only three agency principals and a total of seven employees, the Philadelphia branch of the brokerage generated in excess of $11 million premium volume and $1.17 million total P&C commercial income in 2010—and has grown at an average rate of 10 percent since the onset of the global downturn in 2008.
That growth is no accident, but the result of providing and maintaining exceptional service standards, enjoying high client-retention rates, and achieving organic growth through existing client referrals and other new-business activities.
For its strong performance in troubled times, the brokerage's Philadelphia branch is a winner of the 2011 NU/AA&B Commercial Agency Awards for Excellence.
LOCAL PAST, GLOBAL PRESENCE
The firm was started in 1940 by Fred Bartlett in the English city of Bradford. Unable to join the Royal Air Force due to poor eyesight, "he worked down a coal pit to help keep British industry going during the war" and later joined the Auxiliary Fire Service—all while running the business," says Richard Bartlett, Fred's grandson and the principal in charge of the Philadelphia office.
The brokerage is now led by Michael Bartlett—Fred's son and Richard's father— from group headquarters in Leeds, England. Under Michael's leadership the business has grown from a regional insurance broker in the U.K. to a much larger player with more than 120 employees that manages business in more than 35 countries from offices in Philadelphia, Leeds, London, Paris, Amsterdam, Hamburg, Hong Kong and most recently, Kampala in Uganda.
"We currently have four employees in Uganda who are able to place business from any COMESA country (Common Market for Eastern and Southern Africa)," Bartlett says. The region is currently growing at 8 percent, compared with an annual rate of 1 percent in the U.S.
Bartlett opened its Philadelphia office in 1997, originally to service the American business interests of its European clients (each office operates as an independent profit center). Since then, Bartlett has developed a large and expanding roster of U.S. clients.
Currently, about 50 percent of Bartlett's Philadelphia-branch business is generated from overseas; the other half is U.S.-based, much of which has an overseas exposure. Carriers include ACE, AXA, Chartis, Chubb, One Beacon, The Hartford, Travelers, Zurich and XL.
"I have big ambitions for our U.S. operation and hope to see a greater percentage of business generated from the U.S. in the future," Bartlett says. "As [American companies] become increasingly interconnected with other countries—and with 95 percent of the world's consumers outside the U.S. borders, coupled with the world-class products and services American businesses produce—we only see more and more demand for an insurance broker with our profile."
FOCUS ON NICHE MARKETS
In addition to its ability to offer global service to its clients, Bartlett sees two other factors as critical to the firm's solid performance in a slumping market: its approach to pricing and a laser-sharp focus on niche markets.
"In a country with 38,000 independent brokers, it's important not to fall into a 'race to the bottom' and compete solely on price when it comes to placing insurance and advising business executives," says Bartlett.
"While price has been a driver in securing new business during the global recession, identifying niche markets which play to our strengths—with higher barriers to entry and where the expertise of our staff and high service standards will be valued—has enabled us to compete on other differentiators and ensure our steady organic growth through demonstrating and delivering value to our clients and prospects," Bartlett adds.
The firm's industry specializations have been developed first through the knowledge and expertise of its account executives, and later by being institutionalized into the business, Bartlett explains. "This combines a spirit of entrepreneurialism with the structures and resources of a larger business."
Bartlett's sweet spot is midmarket corporate business, specifically in the specialty areas of life sciences, technology, financial institutions, real estate, credit insurance and due-diligence reporting in mergers and acquisitions. The brokerage recently identified management-liability insurance for the investment community as a technical market currently underserved.
Bartlett's strong international network makes specializing in midmarket global business a natural fit. "Unlike some of our regional competitors, we have expertise in structuring international insurance programs and are able to assure high service standards through the provision of Bartlett personnel worldwide. We are also able to offer a more tailored and personalized approach than the larger global brokers," Bartlett says. "We punch above our weight in the regional market with respect to the type and size of accounts we service—and often compete with the large alphabet house brokers for new accounts."
CUSTOMER RETENTION, ATTRACTION
Customer retention, of course, is an important aspect of continued growth, and at Bartlett, much of this hinges on acting as the clients' outsourced risk manager and trusted advisor. The brokerage provides clients with beyond-the-basics services, such as:
• Providing risk-management and loss-control advice, including claims and loss analysis, business-continuity planning, contract reviews, motor-fleet risk management and workplace-safety reviews.
• Ensuring account executives become part of a client's safety committee where they exist or, if appropriate, suggesting their establishment as a platform to monitor risk.
• An experienced major-loss advisor who can deploy to clients' sites anywhere in the world to support claims settlement.
• A client extranet site to support claims processing and other functions.
• An online client-feedback survey ensuring early identification of potential problems.
• Aggressive marketing and benchmarking of the cost of risk to ensure premiums are competitive.
• Regular contact between the client and the Bartlett team at all levels, including visits ("stewardship meetings") by the president to key accounts.
And as part of its efforts to secure new business, Bartlett has taken a number of steps over the last two years to further enhance its sales process, including:
• Offering a confidential audit of a prospect's insurance program by a senior Bartlett executive at no cost.
• Recruiting three new team members, who brought a wealth of talent, experience and market relationships to the company.
• Identifying opportunities to present to target markets within established business networks: For example, Bartlett was invited by the World Trade Center of Philadelphia to be a keynote speaker on "Managing Risk in China."
• Completely redesigning the company website, including a new client video-testimonial section.
• Creating and launching a suite of branded marketing documents.
• Designing and building a video-marketing platform, enabling Bartlett to run targeted and personalized campaigns at a lower cost than telemarketing or direct mail.
One of Bartlett's biggest recent initiatives in marketing and new business is its creative use of video to reach potential customers. The brokerage uses online video testimonials and a bespoke video-marketing platform to reach prospects (view them at: http://bartlettgroup.com/us/testimonials).
"Online video is definitely going to play a greater role in websites and online marketing in the future," Bartlett says. "The reception we have received on this initiative to date has been great; watching one of our clients talk about how we serve them is really quite powerful. It shows that there is substance to our claims."
Another effort to promote the Bartlett global brand is the brokerage's sponsorship of the Irish Rugby League's recent tour to the U.S. The Rugby Football League, the sport's governing body, is one of Bartlett's oldest clients, with a relationship dating back to 1945. Bartlett sponsored the national Irish team when it came to Philadelphia to play the U.S. Tomahawks on March 19 in the Donnybrook Cup in an event that attracted both TV and print exposure for Bartlett. The brokerage now acts as the insurance broker for USA Rugby League LLC.
Bartlett also has plans to tap into the expertise of its associates to position the brokerage as a thought leader in matters of global insurance and risk management. "When it comes to structuring and managing global insurance programs, we have some of the best minds in the business, both here in the U.S. and overseas. In many respects, we're at the vanguard in the management of overseas risk."
Bartlett has a host of initiatives underway to showcase its insurance knowledge including webinars, the publication of white papers and taking on more public-speaking engagements.
By communicating its global expertise to current and potential clients, Bartlett anticipates continuous growth and expansion, even in the current tough market. "As more middle-market companies expand to overseas markets for production and sales, the need for a global independent broker to service their needs increases," Bartlett says. "In this regard, there is 'clear blue water' between us and the competition."