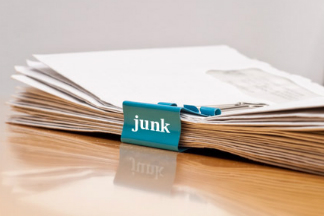 NU Online News Service, Aug. 16, 11:02 a.m. EST
Allstate Insurance Co. has filed another lawsuit in New York State Supreme Court seeking to recover investment losses on residential mortgage-backed securities.
A lawsuit filed Aug. 15 names Goldman Sachs Group Inc. and alleges that the more than $123 million in securities it bought from Goldman from April 2006 to March 2007 were sold fraudulently.
In fact, according to the complaint, people at Goldman called the mortgage-backed securities "junk," "dogs," "crap" and "lemons." The characterizations were recently made public in governmental investigations, Allstate says.
The U.S. Senate Permanent Subcommittee on Investigation says in an April 2011 report that Goldman was "keenly aware of the poor quality of many of the loan pools" and that the bank knew they were "likely to incur abnormally high rates of default," Allstate says in the complaint.
The Northbrook, Ill. insurer has filed numerous similar lawsuits against other banks in an effort to get back billions of dollars in investments in mortgage-backed securities. Most recently Allstate filed a suit to try and get back $104 million in mortgage-backed securities it purchased from Morgan Stanley and its affiliates.
A suit against J.P. Morgan Chase & Co. is over more than $750 million in mortgage-backed securities purchased. The insurer has another lawsuit against Bank of America's Countrywide Financial Corp. seeking damages related to its purchases of more than $700 million in mortgage-backed securities from the company
In each of the lawsuits Allstate seeks damages including rescission, monetary losses, attorneys' fees, other costs and interest.