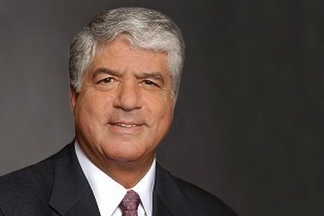 NU Online News Service, Aug. 5, 8:02 a.m. EST
American International Group Inc. swung to a profit with second quarter net income of $1.8 billion compared to a net loss of $2.7 billion for the second quarter a year ago.
Robert H. Benmosche, president and chief executive of AIG—the beneficiary of a $182 billion bailout from the government in order to avoid collapse in 2008—tells CNBC that AIG has "turned the corner and our crisis is over."
The chief executive reiterated the point during a conference call this morning to discuss earnings. "We're independent of government support," he adds during the call. "Overall, we're in great shape."
"AIG is now a strong independent company," he tells CNBC. "We have no recourse to AIG, based upon what's owed to the government. It's all been collateralized. And we're done."
This was achieved with an $8.7 billion common stock offering—a "significant recapitalization milestone," says the CEO in a statement—consisting of 100 million AIG shares and 200 million shares from the U.S. Treasury.
"Our continued improving operating results should provide a catalyst for the U.S. Treasury to sell its shares at a profit for the taxpayers," he continues in the statement. The Treasury still holds a majority stake (about 77 percent) in the company.
Following a drop of more than 500 points in the Dow Jones Industrial Average yesterday, Benmosche tells CNBC that AIG will continue to do well, and the "market will stabilize."
"I think we'll see the economy pull out of this; I don't think this a long-term kind of trough that we're looking at," he says. "The next time we come to market I think we'll see more strength and I believe the Treasury will sell [its AIG shares] and they'll be able to get their money back with a profit."
AIG's property and casualty business, Chartis, reported operating income of $789 million compared to $955 million a year ago.
Chartis' net premiums written increased 17.6 percent in the second quarter this year compared to last year, but second-quarter catastrophe losses were $539 million, including $348 million from tornadoes in the U.S. The losses "reflect no significant prior year loss reserve development," AIG says.
AIG says the unwinding of its Financial Products segment—the unit in charge of the credit default swaps that were blamed for the company's downfall—was completed during the second quarter and the remaining portfolio consists of transactions AIG believes are low in complexity and risk, in line with the company's objectives, or not "economically appropriate to unwind based on cost-versus-benefit analysis."