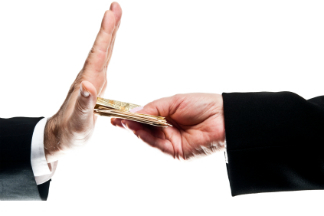 NU Online News Service, July 28, 12:09 p.m. EST
Transatlantic Holdings Inc. is urging stockholders to reject a $3.5 billion unsolicited merger offer from Validus Holdings Ltd.
Additionally, the New York-based international reinsurer says it has filed a federal lawsuit in Delaware, alleging that Validus has made false and misleading statements to Transatlantic's stockholders through tender-offer materials filed by Validus.
In June, Transatlantic and Allied World Assurance Co. Holdings announced a $3.2 billion merger deal but Validus has come in with what it says is a superior proposal.
Transatlantic says its board of directors came to the opposite conclusion. The Allied World offer creates better long-term value potential.
"We strongly urge Transatlantic stockholders to reject Validus' inferior and highly conditional exchange offer," says Richard S. Press, chairman of the Transatlantic's board, in a statement.
Early this week, Ed Noonan, chief executive at Validus, wrote to Transatlantic to inform the company that Validus was bringing its offer directly to Transatlantic stockholders. Transatlantic has requested a "standstill provision" in a confidentiality agreement during negotiations, which would effectively stop Validus from pursuing its bid without approval from the Transatlantic board, Noonan says.
"Clearly this is not a condition that we can accept," he writes.
Press says the confidentiality agreement contains the same terms as one signed by Allied World. Validus sent Transatlantic its own confidentiality agreement that includes provisions that would allegedly allow Validus to use and disclose Transatlantic's private information for its own use, Press continues.
The Validus offer is "based on erroneous assumptions that are not supported by diligence," and "includes meaningful uncertainties," says Transatlantic.
In the meantime, both companies reported second quarter earnings.
Transatlantic says 2011 second quarter net income was $81 million, a 27 percent drop from $111 million recorded during the same period a year ago.
Validus Holdings Ltd says second quarter profit dropped about 39 percent to $109.1 million.
Noonan says the Pembroke, Bermuda-based reinsurance and insurance provider "had ample capacity to grow at the June and July renewal dates to meet our clients' reinsurance needs."
Gross premiums written in the second quarter were $605.4, an increase of 17.1 percent compared to last year. Net premiums written fell 2.8 percent to $425.6 million, Validus says.
Validus' reinsurance segment incurred $62.4 million in catastrophe losses during the quarter. Talbot, a part of Validus that operates in the Lloyd's insurance market, saw $27.9 million in catastrophe losses.
International specialty reinsurer Transatlantic says it recorded $66 million of pretax catastrophe losses–$34 million from tornado activity in the U.S. and $32 million from changes in estimated losses related to events in the first quarter.
"Rates on catastrophe-exposed business are beginning to track upward, but at least initially are confined primarily to loss-affected areas, so we believe more positive rate movement is needed," says Robert F. Orlich, president and CEO of New York's Transatlantic.