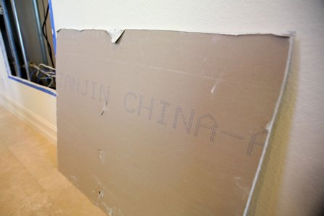 NU Online News Service, July 22, 3:10 p.m. EDT
Several Florida-based building-supply companies, most prominently Banner Supply Co., have filed a lawsuit against a Chinese drywall manufacturer for making false claims about the safety of the product.
Banner and its subsidiaries filed the lawsuit in U.S. District Court in Louisiana against Germany-based Knauf Gips and related entities, according to a statement from Banner's attorney.
The suit seeks more than $100 million from Knauf for loss of business and reputation and for allegedly lying to Banner about the defective drywall. Knauf has attempted to evade responsibility, says the suit, adding that Banner "did nothing more than distribute Knauf Drywall after receiving certifications and warranties from Knauf that it was for use."
Knauf allegedly knew assurances it gave Banner about its drywall were not true and that sulfur emitted from the building product—used in the U.S. during a shortage due to natural catastrophes and the housing boom—would corrode some other materials, according to court documents. Banner allegedly contacted Knauf in 2006 about complaints it was getting about the product, but Knauf told Banner nothing was wrong.
Banner received about 100 million square feet of Chinese drywall, mostly from Knauf, and then sold it to other companies.
Knauf is claiming "it is not subject to U.S. law," says attorney Michael Peterson of Peterson & Espino in Miami. "The result is that small U.S. business, such as Banner, that are links in the distribution chain, have become targets of class-action lawsuits brought on behalf of aggrieved homeowners," Peterson says.
Last month Banner and its insurers—Chartis, FCCI Insurance Co., Hanover American Insurance Co. and Maryland Casualty Co.—reached a $55 million class-action settlement with hundreds of Florida homeowners whose homes were damaged by tainted Chinese drywall, which is said to emit a foul smell, fumes that cause corrosion to plumbing and electrical components, and lead to health problems for homeowners.
That settlement was preliminarily approved by a federal judge last week, but at least two Florida attorneys think the settlement is unfair to homeowners. About 3,000 homeowners are affected by the settlement, which stands to be depleted by attorneys' fees, additional undisclosed costs, other claimants seeking a piece of the fund and administrative costs, says attorney David Durkee.
Durkee and another attorney, Victor Diaz, are advising homeowners that individual actions filed in state court are more advantageous for them.