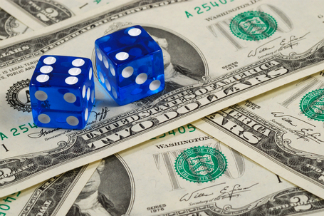 NU Online News Service, July 19, 11:19 a.m. EDT
WASHINGTON—It remains unclear whether the federal government will be able to fully recoup its investment in American International Group (AIG), the Government Accountability Office (GAO) says in a new report.
The GAO makes its comments even though AIG has reduced the balance it owes the Treasury to $85 billion from the $123.1 billion it owed in December 2010.
The GAO says, "The government's ability to fully recoup its exposure to AIG continues to be determined by the long-term health of AIG, changes in market conditions, and how Treasury balances its interest in selling its shares in AIG as soon as practicable while striving to maximize taxpayers' return."
According to the report, the government's remaining $85 billion in assistance to AIG is composed of balances owed by Maiden Lanes II and III to the Federal Reserve Bank of New York (FRBNY) and Treasury's common stock in AIG and preferred interests in AIA Group Limited.
The report adds, "As Treasury sells its stock in AIG to exit the company, several indicators show that the most likely investors will be institutions, many of whom already have holdings in insurance companies."
The GAO notes that AIG Financial Products (AIGFP) continues to see overall declines in its super senior credit default swap (CDS) portfolio, including regulatory capital, multisector collateralized debt obligations, corporate collateralized loan obligations, "and mezzanine tranches (the riskiest portions of related securities that are issued together)."
AIG officials told the GAO that they had hoped to completely unwind the credit default swaps portfolio held by AIGFP by June 30.
A company spokesman says AIG is "making steady progress" in unwinding the CDS portfolio, but that it won't comment further on progress until it issues its report on the second quarter Aug. 4.
The GAO also says that AIG's property and casualty operations are stable and "several indicators on the status of AIG's insurance companies illustrate that its insurance operations are showing signs of recovery."
On the life side, the GAO says that "throughout 2010 and into the first quarter of 2011, additions to AIG life and retirement policyholder contract deposits exceeded withdrawals."
The government stepped in to rescue AIG on Sept. 17, 2008 after learning that the company had $2.77 trillion in outstanding CDS and that it would otherwise have had to file for bankruptcy because counterparties were demanding cash collateral as the value of the underlying securities declined.
The GAO report says AIG's current debt to the U.S. stems from a restructuring that occurred last year.
Under the recapitalization, AIG paid the FRBNY about $21 billion to completely repay its debt to the revolving credit facility.
Treasury also exchanged its Series C, Series E and Series F preferred stocks for approximately 1.655 billion shares of AIG common stock that have a cost basis of about $49.148 billion.