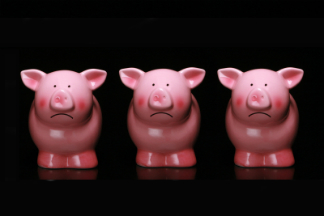 NU Online News Service, July 12, 2:18 p.m. EDT
The property and casualty insurance industry's earnings are expected to be modest for the first half of this year after insurers were hit by a series of weather-related losses, according to a financial analyst's report.
Keefe, Bruyette & Woods says major losses "have eliminated earnings" for many carriers.
Coupled with a weak economy, weak revenues and low investment yields, KBW says it "anticipates [return on equities] to be in the single digits for 2011, with many companies losing money."
The firm also says it expects book values to be "likely flat or down."
KBW notes that companies' capital positions "generally remain sound," but the firm says that few companies are buying back stock.
All of this is overshadowed by hurricane season and the potential losses that entails.
However, despite these issues, KBW says this is a buying opportunity "in the high-quality companies." It singled out ACE Ltd., Allied World Assurance Holdings Ltd., Chubb Corp. and ProAssurance Corp.
The analysts say reinsurers will likely see little profit for the first half of the year from weather-related losses and earthquakes, and primary carriers are expected to have weak results. There is also concern that the earthquakes in New Zealand and Japan could lead to more adverse developments, especially because of continued aftershocks.