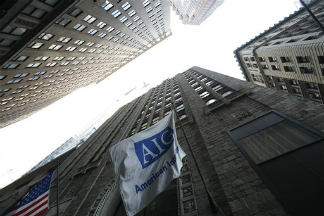 WASHINGTON (AP) — When it sells stock to the public later this year, insurance giant American International Group Inc. is planning to replace one or more of the four investment banks that managed its share offering in May, according to a published report.
The Wall Street Journal reported Sunday that AIG Chief Executive Robert Benmosche said that while the company has not yet decided which banks to drop from its lead underwriting team, it will definitely make changes in the lineup following a disappointing outcome in May. Benmosche said he expects the underwriters for its next offering to do a better job of drumming up interest in AIG's shares.
Related: Moody's Gives AIG Stock Sale Thumbs-Up
The May offering, which at one point was envisioned topping $20 billion, was scaled back to $8.7 billion. Of that, $5.8 billion went to the U.S. Treasury, earning a small profit for taxpayers. The U.S. government, which stepped in with a record-setting $182 billion bailout of the insurance company at the height of the financial crisis in 2008, still holds more than $40 billion in AIG stock, or a 77 percent stake.
The May offering was priced at $29 per share, slightly above Treasury's effective "break-even" price of $28.73. The deal was led by Bank of America Corp., Deutsche Bank AG, Goldman Sachs Group Inc. and J.P. Morgan Chase & Co.
According to The Journal, Benmosche said most of the banks didn't fully understand AIG at first and had a hard time explaining the company's complexities and the value of its shares to investors skeptical about AIG's growth prospects, risk exposures and estimates of future claims at its property- and casualty-insurance business.
AIG's shares closed at $29.94 Friday.