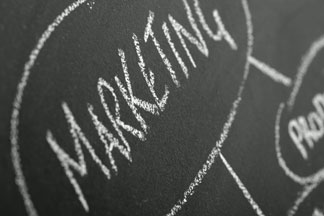 The economy is faltering—improving—stagnating. The property-casualty market is getting softer—about to harden—staying the same. Sometimes the news about the future is too confusing. So stop trying to predict what you can't control—and instead put your energy into developing a marketing plan that will help you prosper in any economy and market.
Assess your agency
Start by figuring out where you are and where you want to be. Evaluate your agency given the context of the recent economic climate. When analyzing future sales, don't just pick a figure out of the blue. Look at past performance and anticipate what's likely in the future so you can develop a realistic picture of sales volume for the next three to five years. Be careful not to show sales growing exponentially to impress potential buyers or lenders, because these predictions rarely come true.
Make cash flow part of your plan
Determine how much cash you can invest in marketing. Plan ahead so you can have a healthy cash flow that allows you to take advantage of emerging opportunities. Then, once you select various tactics, track the progress of each one so you can determine which are delivering the best returns, which need to be changed, and which should be scrapped entirely. Your plan should be easy to follow, broken down into specific sections. Some key steps:
1. Define your brand. Figure out what you can deliver compared with competitors such as independent agencies, direct writers and others. Consumers and businesses don't always recognize differences among agencies and even among insurers, in some cases. So carefully define your brand by identifying what your agency offers that others don't, citing differences in claim service, policies and other intangibles.
Keep abreast of the competition by reviewing their marketing materials and visiting their websites and social media pages. And ask your clients why they chose your agency and what they most like about working with you. With this key information, you can highlight what you bring to the table—which, at the same time, could be your competitors' vulnerabilities.
2. Fine-tune your target customers. Determine exactly who you're going after. Lucrative markets of the past may have soured, while others may be emerging and are now ideal to approach. Stay alert for changes in particular industries and consider how new demographics, generational differences and other factors could affect your marketing strategy.
3. Choose the right marketing mix. Don't be so quick to dive into LinkedIn, Twitter, Facebook and other social media tools without a specific plan. Analyze how each marketing initiative will help attract or retain clients, and craft a marketing strategy suited to your business and your budget. You may want to start small by doing what has already worked well, such as print advertising, partnerships with local chamber and email blasts. Then you can gradually incorporate new tactics, which, based on your research, will most likely generate leads or achieve other goals.
4. Consider financing alternatives. Significant growth may require financing. And despite all the reports about tight credit for small businesses, you can secure loans at affordable rates if you've got a well-conceived marketing plan, solid financials and a strong track record. Find out about different lending sources, including non-traditional lenders that specialize in the insurance industry and understand the insurance agency model. Consider using a commercial lender with a proven track record in the insurance business and which recognizes the value of your greatest asset—anticipated commissions.
Growth doesn't come easy in this "new" and seemingly forever tougher economy. But you can't just talk about what you'll do when the economy recovers or the market hardens. You need to do it now. The rewards are out there for those agencies that are committed to sustained growth and willing to take the steps to get there.