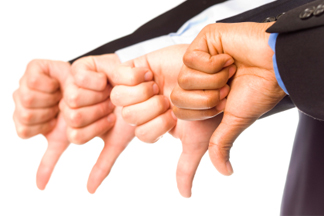 NU Online News Service, June 8, 3:03 p.m. EDT
Allstate's plans to consolidate its direct-writer agencies and alter commissions is receiving a lot of negative feedback, including criticism from the executive director of the agent's association.
Jim Fish, executive director of the National Association of Professional Allstate Agents (NAPAA), says that a lot of Allstate agents "are not happy at all" with the way the company is being run.
"No one at the top of the company understands what it is like to be an agent," says Fish. "It is sad because agents have tried to tell them what is not working, but they are not listening."
Fish was referring to comments made by Allstate executives recently that the company plans to concentrate on forming larger direct-writer agencies at the expense of lesser performing agencies and to cut upfront commissions on new and renewal business while increasing variable compensation to reward for reaching certain business goals.
Fish says he disagrees with the philosophy that larger is better because it impersonalizes the agent-client relationship.
"It is fine to do, but you lose some of the home-spun advantage" that the small, local agency has developed with its customers, Fish suggests. It will also mean less agency locations for customers to choose from.
Fish suggests that the plan is part of a move NAPAA criticized last year where it says an internal memo revealed the company planned to eliminate 3,000 or more agents from its books. He says the current call to consolidate agencies is an acceleration of that process.
While executives said the move would result in some disruption, Fish says it is only producing fear in the ranks of the agents who are afraid they will lose their jobs because they are not in markets where they can reach production goals of $3-$4 million in revenue.
"The smaller agencies are feeling a lot of pressure to get to [the revenues] that [Allstate] wants," says Fish, but the result is that experienced agents are either being terminated because they can't reach the sales goals or give up and sell their business.
Fish's comments echo statements posted by readers of the June 3 article who say they are not supportive of the company's plans.
"The strategy will cause much more than 'some disruption,'" says a reader with the username "22 year Allstate Agent." "As agents leave, clients will follow. Large agencies cannot deliver better service than many smaller agencies."
"This is proof positive that company management doesn't know what it is doing," says reader "Agentgurus." "No agency, no matter the size, can provide good customer service when it is paid 8 percent renewal commissions; it can't be done."
"What Allstate's strategy clearly does is force out competent, experienced agents who have a following and obviously successful agencies, and pay them 8 percent for having a mature, seasoned book," says reader "Been Here Too Long."
Fish, who notes that his association represents about 12 percent of the company's workforce, says that based on anecdotal evidence, "a lot of agents are not happy at all" with Allstate, adding that they "are demoralized like you wouldn't believe."
"Allstate is reviewing all components of agency owner compensation to create a model that better rewards higher performing agencies and aligns more closely with competitive industry practices," the company says in an emailed statement. "We are committed to our agencies and to helping them enhance the customer experience, and we will continue to provide them with the support they need to grow and succeed."