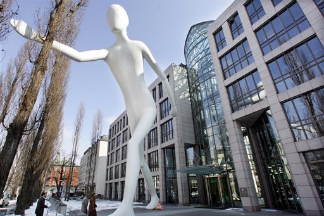 NU Online News Service, May 9, 2:55 p.m. EDT
Natural catastrophes took a toll on Munich Re's first-quarter earnings as the company reports a net loss of €948 million (U.S. $1.36 billion at current exchange rate) compared to net income of €485 million ($695 million) for the same period last year.
The Munich, Germany-based company says earnings per share stood at minus-€5.28 (minus-$7.57), down from €2.54 ($3.64) a share for the same period last year. Net premium earned increased 15 percent, or €1.5 billion ($2.17 billion), to €11.7 billion ($16.7 billion).
The company reports a 50.2 point jump in its combined ratio to 159.4 in its reinsurance segment for the quarter.
The results were impacted by reinsurance losses of €2.7 billion ($3.9 billion) from natural-catastrophe events.
"The earthquake in Japan and the natural catastrophes in Australia and New Zealand have made this the most difficult start to a financial year we have experienced for a long time," says Chief Financial Officer Jörg Schneider. "Such major losses—even several within a few weeks—are possible in our reinsurance business. Thanks to our solid capitalization, we are able to absorb them. Despite these devastating natural catastrophes, we can still achieve a profit for the year as a whole."
During a press conference, Schneider remained upbeat about the company's prospects, noting the company's diversity in primary insurance and health insurance is expected to offset in part the catastrophe losses from the start of the year.
The company says that after such events, there is an increase in rates, which the company is already seeing, and that should go toward offsetting earlier losses.
Schneider told reporters that the company is so well capitalized that "we don't need to buy reinsurance. We do not depend on these external instruments."
The company says primary insurance was down €109 million ($156 million) to €56 million ($80 million) in the quarter and its health-insurance business rose €32 million ($46 million) to €21 million ($30 million) from the same period last year.
"Despite the exceptional claims expenditure in the first four months, Munich Re still expects to record a positive result for 2011, even if future major losses within the statistically expectable range occur," the company said in a statement.
Munich Re said that it expects an additional claims burden in the region of €100 million to €150 million ($143 million to $215 million) from tornado losses that struck the U.S. South and Midwest during the month of April.