NU Online News Service, April 7, 11:26 a.m. EST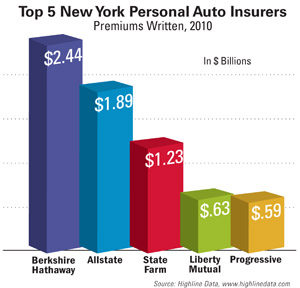 New York City Mayor Michael Bloomberg has backed off a proposal to charge fees to motorists involved in an accident that requires the fire department to respond, his office says.
Recently the New York City Council introduced a measure to block the mayor from imposing what is known as an "accident tax," or "crash tax." The fees were slated to begin July 1.
"The city council compelled him [Bloomberg] to reconsider and we are happy about this," says Cassandra Anderson, spokeswoman for the New York Insurance Association (NYIA). "This was a bad idea that would have set a bad precedent."
Peter Vallone Jr., a member of the city council, had proposed the bill to block the fees. He says the crash tax would have opened the door for other public safety services to do the same.
The practice has been banned or limited in 10 states.
Earlier this month the city council in Sacramento, Calif. voted to repeal an ordinance approved in January that would have allowed a crash tax. The Association of California Insurance Companies (ACIC) says the decision was made after months of media attention and criticism. The tax there was aimed at out-of-town drivers at fault in auto accidents. Similar repeals were recently approved in Vista and Roseville, Calif., says the ACIC.
The California Legislature is considering a bill to ban local entities from charging crash taxes, says the ACIC.
The insurance industry says the practice is tantamount to "double-taxation," and many times insurance policies do not cover it.
Paul Tetrault, Northeast state affairs manager for the National Association of Mutual Insurance Companies (NAMIC), testified before the New York City Fire Department and pointed out that "programs seeking to bill drivers and insurers for basic emergency services have been attempted and abandoned by municipalities across the country in recent years. The experience shows they are extremely unpopular because they are a form of double taxation, and they are generally ineffective as well, failing to generate revenue anywhere near expectations."