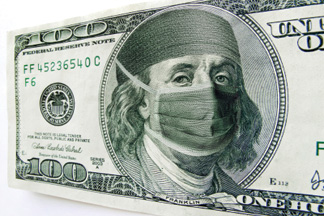 NU Online News Service, April 6, 3:25 p.m. EDT
A state legislative group has asked a House committee to drop efforts to impose a "one-size-fits-all" standard on medical liability through federal legislation.
The comments by officials of the National Conference of State Legislatures (NCSL) in a letter to the Health Subcommittee of the Energy & Conference Committee also says such legislation "inappropriately seeks to preempt various areas of state law."
The letter notes that the NCSL had studied the issue at length in 2005, and "the resounding bipartisan conclusion was that federal medical malpractice legislation is unnecessary."
The letter was sent as the subcommittee held a hearing on H.R. 5, the "Help Efficient, Accessible, Low-Cost, Timely Healthcare (HEALTH) Act of 2011." The bill would impose federal limits on med-mal lawsuits.
The legislation imposes a $250,000 cap on subjective, noneconomic damages; a collateral source rule reform allowing evidence of outside payments to be made in court; a ban on subrogation by collateral sources; a fee schedule for attorney contingency fees; and periodic payments of future damages.
The bill was reported to the House floor Feb. 17 by the House Judiciary Committee as part of the new House Republican majority's decision to parcel out to various committees the responsibility for crafting bills designed to repeal the Patient Protection and Affordable Care Act and replace it with provisions that more accurately represented the "will of the people."
The Judiciary Committee delayed markup of the bill as both Republicans and Democrats voiced concerns that dealing with medical liability laws on a federal basis may preempt state's rights—the same argument made in the NCSL letter. When reported out by the Judiciary Committee, the panel's leadership decided to let the full House determine whether to amend a provision in the legislation that may preempt states' rights.
The NCSL letter says that "adoption of a one-size-fits-all approach to medical malpractice envisioned in H.R. 5 and other related measures would undermine that diversity and disregard factors unique to each particular state."
The letter also says that all 50 states have statutes of limitations for medical-malpractice suits, as well as rules of civil procedure governing the admissibility of evidence and the use of expert witnesses. "Many states have caps on noneconomic damages and limitations on attorney's fees in medical-malpractice cases."
At the subcommittee hearing, Lisa M. Hollier, testifying on behalf of the American Congress of Obstetricians and Gynecologists, said, "Our current tort system fails patients and providers."
She said it is "costly, time-consuming, inefficient and unjust, with widely variable and inconsistent monetary judgments awarded by lay juries to injured patients."
In submitted testimony, Lawrence Smarr, President/CEO of the Physician Insurers Association of America, Rockville, Md., said, "Neither doctors nor patients benefit from a system of rampant litigation. Only lawyers do, and thus they support a system that is fundamentally flawed and inefficient"
But Brian Wolfman, co-director of a nonprofit student-centered legal clinic at Georgetown Law School, testified, "I know a bad deal for consumers when I see one, and H.R. 5 is a very bad deal."
He said the free market works reasonably well in individual lawsuits, where the client's interest in maximizing recovery and the lawyer's interest in a fair fee are well aligned and do not require the kind of micro management and anti-free market regulation that H.R. 5 would impose.