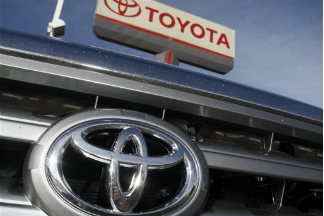 NU Online News Service, April 4, 2:56 p.m. EDT
A jury in New York found that Toyota is not responsible for a 2005 crash in the first trial related to the car manufacturer's recall of eight million vehicles due to unintended acceleration.
Toyota attorneys told jurors the October 2005 accident involving a Scion TC made the same year was due to an error by the driver, Amir Sitafalwalla of Long Island, N.Y.
"We believe that this case sets an important benchmark for unintended acceleration litigation against Toyota across the country, as it clearly demonstrates a plaintiff's inability to identify, let alone prove the existence of, an alleged electronic defect in Toyota vehicles that could cause unintended acceleration," says an e-mailed statement from Toyota.
The jury "refused to accept [Sitafalwalla's] expert's testimony about possible entrapment by the Scion's floor mat." The expert could also not identify any defect in the car's electronic throttle control systems and "offered no scientific proof of any electrical or mechanical malfunction in the throttle control or braking systems," says the statement.
Seven insurers at the start of the year filed subrogation claims against Toyota, alleging that the manufacturer should have known the cars it recalled "were defectively designed and inherently dangerous."
Last November Allstate filed a similar suit, seeking compensation for the more than $3 million the insurer said it paid out on about 270 accident claims related to Toyota's allegedly faulty accelerator pedals and other defects.
The National Highway Traffic Safety Administration (NHTSA) and engineers from the National Aeronautics and Space Administration (NASA) in February released the results of a 10-month investigation of unintended acceleration in Toyota vehicles at the request of Congress.
NASA found no evidence that electronic malfunction was to blame for "large unintended accelerations."
Two flaws indentified by the NHTSA more than a year ago—sticking accelerator pedals and accelerator pedals being trapped by floor mats—remain causes for unintended acceleration incidents, the NHTSA says.