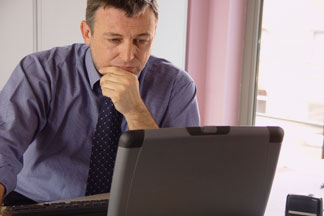 As we learn to weave Facebook, Twitter and LinkedIn into our daily business practices, we are able to share all our thoughts and comments and promote our services to the universe. What we need to remember when adding comments and posting for all to see is that we must mind our content.
Some insurance carriers are now adding coverage to their professional and employment practices policies to cover exposures stemming from social marketing. This optional insurance specifies coverage for content under the control of the named insured but hosted by a third party like Facebook or Twitter. Coverage for the named insured for comments posted on these sites would also be covered. Many business owners have websites with links to Facebook and other social networks and are listed on those sites. Employment practices liability (EPL) policies have also expanded their coverage for employment-related lawsuits from allegations of workplace bullying.
Read related: "Are medical marijuana, social media the next big EPL issues?"
So what do business owners need to be aware of when involved in social networking? Just a few concerns include violations of copyright, trademark, privacy, trade practices and harassment. Business owners should know if they have an insurance policy for their professional services that will cover these social media perils. Have they checked in with their EPL carrier to see what coverage extensions are available?
There are many new lawsuits in the area of social marketing. Many insureds don't realize the ramifications of their "speaking/commenting/linking" onto other sites and blogs, and how they need coverage for this "content" and to set out protocols and procedures for their employees.
Examples include the disgruntled employee who posts negative, defamatory remarks on his former employer's site, or retaliates by creating a fictitious alias to post a negative experience with the company.
Some claims involve "sock-puppeting," in which users create a fake alias online to promote themselves or hurt others. Lawsuits involving this practice can include claims of defamation and libel from posts on their sites and sites of others.
Read related: "E&O issues emerging around technology, social media."
One market that I have utilized for coverage of content matter is Euclid Managers. This coverage is useful for both media exposure and technology risks. A sample media liability policy could include coverage for:
Content acquisition, investigation, research, development, aggregation and dissemination, including data, digital code, images, mask works, scents, sounds, tastes, text and textures
Activities performed on insured's website
Creating, maintaining and disseminating hosted web content of a named insured
Insured's own advertising of covered services
Option to write additional services directly into the policy form
Breach of or failure to maintain confidentiality or protect a confidential source
Errors, omissions or negligent acts
Defamation, disparagement, libel, slander, failure to portray a person or entity in a represented manner or light, infliction of emotional distress, outrage or outrageous conduct, all arising out of content
Any form of invasion, infringement or interference with rights of privacy or publicity
Wrongful entry or eviction, trespass or other invasion of the right of private occupancy
Refusal to reveal a confidential source of information when involving the types of protections listed above
False arrest, detention, imprisonment, malicious prosecution or mousetrapping
Infringement of copyright, plagiarism or misappropriation or unauthorized use of ideas under implied contract
Infringement or dilution of title, slogan, trademark, trade name, trade dress, service mark or service name
Piracy, when it directly relates to copyright or trademark infringement
Regarding EPL policies, Monitor Liability Managers LLC, has just released a new social media endorsement that features:
Social media and workplace bullying are defined
$100,000 sublimit for defamation, libel and invasion of privacy against a third party resulting from the use of social media
Expanded definition of wrongful act to include workplace bullying.
With everyone jumping on the social marketing bandwagon, make sure your clients know what is needed to cover their exposures that hit the universal territory of the World Wide Web.