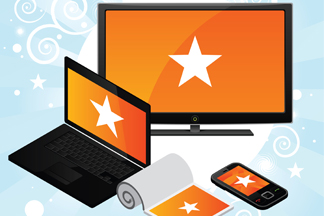 The proliferation of the Internet, mobile technologies, and social networking sites has altered the purchasing behavior of customers in the insurance industry. While the agent channel continues to provide a substantive influence on the insurance application and sales process, a growing number of customers are turning to the Web to research and buy insurance products. As a consequence, most leading insurance carriers have in recent years adopted multi-channel distribution.
Multi-channel distribution is a powerful strategy for growth-enabling carriers to target new markets and customer segments, retain customers and increase wallet share. However, a multi-channel approach also brings several challenges.
On the one hand, channel strategy professionals need to continue to invest in their existing agent network, while on the other, they need to invest in promoting online self-service to lower distribution costs, invest to improve the Web and multi-channel customer experience and experiment with emerging technologies like mobile phones. While designing their multi-channel framework, channel strategists also need to take into account that although the online channel enhances the reach of a carrier, lowers the cost of distribution and provides customers with invaluable convenience benefits, using only the online channel brings with it the downside of low customer retention.
Yet another challenge created by multi-channel distribution is the propensity of customers to switch channels during their insurance purchase cycle. Many customers start their insurance product research online but end up crossing over to a different channel such as the call center or agent to finally make the purchase. Insurance carriers can successfully leverage this cross-channel customer behavior, for instance, by supporting agents with lead generation via the Web or other channels along with their behavior patterns; however, a necessary precondition for that is the integration of distribution channels.
Multi-channel Design Principles
Taking into account the high degree of complexity involved in developing an optimum multi-channel insurance distribution strategy, insurance carriers should adopt the following multi-channel design principles to successfully navigate this landscape.
Consumers should have the flexibility to purchase the insurance policy according to their personal preferences.
Carriers should continue building their existing traditional channels because many consumers value the choice and personal consultation that agents offer.
Traditional agent channels should be integrated with new-age direct channels such as the Internet and mobile.
Distribution channel conflicts should be resolved by giving first preference to customer choice, second to the agent and finally to the company.
Insurance carriers should provide a unified branding and customer experience across distribution channels.
Customer satisfaction should be regularly monitored across channels.
Another essential step for carriers to achieve a robust multi-channel framework is the integration of customer data to create a comprehensive enterprise-wide view of customers across channels. Customers can then be segmented by channel behavior, lifetime value and other variables. However, in order to move to the next level of customer insight and fulfill the multi-channel promise of enhanced profitability, carriers need to invest in advanced business intelligence solutions or analytics.
Analytics Critical to Success
Analytics is the practice of data-driven decision making where customer-related information is collected, mined and predictive modeling techniques are used to target specific segments of the market with uniquely designed products and services. It is a critical building block for achieving multi-channel success and helps insurance carriers to:
Mine customer data across lines of business and channels to generate micro customer profiling and customer segmentation.
Understand customer behavior across channels and identify their channel preferences.
Cross-sell and up-sell opportunities across channels.
Monitor channel performance and analyze channel profitability.
Optimize revenues based on multiple scenarios or multiple predictive analytics models.
With insurance carriers collecting granular data on customers, policies and claims, analytics helps cut through the information clutter to provide insurers with a complete picture of who their consumer is and what they respond to, along with how and through which channel they prefer to communicate. Furthermore, it enables insurance carriers to enhance the overall effectiveness of distribution channels by designing strategies to not only react appropriately to customer requirements, but also to influence their buying behavior.
Using analytics, insurance carriers can leverage customer lifetime value models to identify channel preferences and decide upon channel treatment strategies. Behavior-based segmentation models can be used to identify and quantitatively measure important dimensions of customer behavior and purchasing patterns using key performance indicators. This can then be used to cluster customers into different segments and develop behavior-driven price points for insurance product lines in specific channels across these segments. By identifying high-value and low-value customers, insurance carriers can also develop strategies to target them through the appropriate channels.
Predictive analytics, on the other hand, can be used to score customers, say on the basis of their propensity to purchase complimentary products or services. This customer score can be used for defining cross-sell and up-sell strategies across channels. Finally, text mining models can be used to analyze customer feedback to gauge feelings towards a particular product, price channel or service.
Insurance carriers can also use analytics to monitor the performance of direct and indirect channels to identify channel profitability and map new business growth against renewals. They can identify geographies and markets to improve customer acquisition coverage as well.
Data-driven Solution
A powerful enterprise analytics platform can ensure optimum customer profiling and segmentation along with customer behavior mapping across insurance distribution channels. Below are some of the main attributes of an effective analytics program:
Comprehensive data collection: Carriers should integrate customer data to gain a comprehensive enterprise wide cross-channel view. Information should be collected from across business units within the organization as well as from external sources.
Harmonization of business process: Typically, business processes within an organization vary by lines of business and distribution channels, creating difficulty in consolidating information. An effective analytics program should ensure that business processes are harmonized across the organization.
Simple actionable decision rules: While the actual process of analyzing the data involves sophisticated data mining, a successful analytics program is one where the statistics can be converted into simple actionable rules for the front-line staff to execute easily.
Analytics provides insurance channel strategy executives with a variety of metrics to evaluate and improve their multi-channel approach. Below are examples of a few key analytics metrics for multi-channel distribution management in the insurance industry:
Customer segmentation analysis
Customer profitability analysis
Agent & sales force deployment analysis
Incentives & commission analysis
Channel probability analysis
Attrition / churn modeling
Cross-sell / Up-sell analysis
Customer servicing analysis
Achieving Business Benefits
Analytics is a critical tool to ensure the success of multi-channel distribution in the new insurance ecosystem. Through the use of analytics, several powerful business benefits accrue to insurance carriers for their multi-channel strategy.
New normal. By targeting the right product at the right price using the appropriate channel, insurance carriers can move beyond conventional industry practices in targeting, setting prices, product design and customer and channel management.
Increased profitability. Analytics can help insurance carriers optimize the distribution channel mix, targeting high-value customers through high-touch channels and low-value customers through low-touch channels, thus leading to greater profitability.
Higher customer satisfaction index. With product personalization and unified branding across channels, the overall level of customer satisfaction will increase.
Revenue optimization across channels. By providing customers the products they need, insurance carriers can retain and grow their profitable customer segments across channels, cross-sell and up-sell products and grow their revenue across multiple channels, lines of business and customer segments.