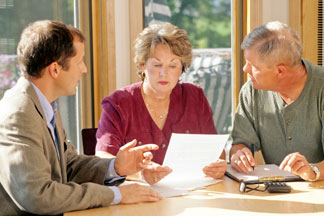 Recognizing that long-term customer relationships are built on personal customer service, most agencies have honorable intentions when it comes to treating customers as they wish to be treated. With "long term" as the operative word, the key to extending customer relationships is maintaining high standards of service. While a short-term "push" with a speaker or refresher course may lead to a short-term service improvement, the real challenge is how to keep that momentum intact.
Here are four ways to focus on developing the consistency that is essential to high-quality customer service:
1. Put culture first
For personal customer service to thrive, the concept must be deeply embedded in an agency's culture. It's not about managing expectations with "promise small, deliver big," but rather meeting high expectations with "promise big, deliver more."
Culture begins at the top. Management sets the personal service example and mentors others on an ongoing basis. All employees—not just those interfacing with customers—must understand where they fit into the chain of service and how their performance ultimately impacts service delivery.
2. Manage your reputation
A company's reputation is directly related to how well it manages its people and the service delivery process. Making it easy for customers to do business with your company is critical, as are customer service professionals who help policyholders get claims settled quickly. Direct communication with policyholders is the only sure way to know that questions, claims and other issues are handled as quickly and accurately as possible.
Read related: "Customer service foils interlopers."
Here are a few principles to consider:
Own the problem: The person who first answers the call owns the issue and is ultimately responsible for ensuring a positive outcome/customer experience.
There's no such thing as "It's not my job": Everyone in the organization is responsible for customer care. If a hand-off becomes absolutely necessary, the person who first answers the call must provide details to the next representative. Making customers repeat their issue makes it worse.
Complete the call: Don't hang up before the customer confirms resolution; the customer's perception is the only perception that matters.
Demonstrate compassion and patience: Customers call under stressful circumstances. A consoling voice and an understanding ear put the "personal" in service.
3. Nurture the right people
The customer-focused culture must be upheld by employees, producers and other business partners with the communications skills, qualities and commitment to uphold it. If all employees in the organization visit headquarters, they will experience first-hand a culture that values personal relationships. As a result, they will "pay it forward," motivated to strengthen their customer relationships.
Accountability is essential for maintaining a service-based culture. Annual reviews with employees and producers convey vigilance about maintaining service standards. However, it's imperative to immediately handle glitches that may be uncovered.
An effective way to track the company's performance is to place personal calls. A customer will be far more impressed when the VP of Claims calls and asks how their claim was handle instead of sending an impersonal postcard or email requesting feedback. It's all about making service personal.
It's also important to demonstrate appreciation for those who excel at service delivery. There are common recognition methods such as newsletter spotlights and intranet postings of favorable customer comments. But adding humor can make a program memorable. For instance, a creative "dis-service" award can be given to recipients who mishandle an issue. If recipients are required to describe the circumstances of the incident and how they should have handled it, it becomes an opportunity for everyone to learn from a mistake. The real point is refresh recognition/reward programs to maintain focus.
4. Use pro-customer technology
Technology can reduce customer service costs and make it easier for companies to provide a high level of personal service. But the application of technology should make it easy for customers as well and not sacrifice the personal quality of the customer experience. Case in point: When misused, technology can mar the customer experience. A perfect example of this is an endless string of telephone prompts that greet customers. It may be easier and less expensive for the company, but frustrating for the customer—not a great way to begin the customer experience.
Read related: "Transforming your agency."
Technology is valuable for:
Instantly providing information about the customer's relationship/history with the company that helps expedite resolution and enhance the customer experience.
Measuring/tracking performance at the individual, group and company levels.
Assessing how well goals are met—how quickly calls are answered, time to resolution, etc.—even under the most difficult circumstances such as storm season.
Providing service delivery tools—voice, cell phone, email—to meet customers' communications preferences.
Read related: "More agencies taking advantage of technology advances."
Customer retention depends on consistency. Personal customer service culture isn't manufactured overnight or piecemealed with quick fixes. It must be continuously nurtured to consistently deliver personal service throughout the entire customer experience. Reputation and customer retention depend on it.