Future of Geospatial Data and Insured Losses
Overview
Date: Tuesday, July 25, 2023
Time: 2pm EST | 11 am PST
Cost: Complimentary
Brought to you by: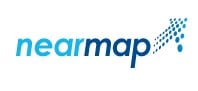 New geospatial imaging technology is allowing insurers to better identify property risks, both before and after a loss event occurs. However, wading through all the available options, and discovering which technology solution works best for you, can be an intimidating process. We'll take a look at the latest developments in tech and how insurers are currently putting them to use, and discuss how geospatial technology is changing underwriting and claims functions.
In this special webcast presentation, we'll start off with an overview of what PC360 reporters are seeing in the space from Editor-in-Chief Patricia Harman. We'll then switch to a panel discussion for the industry insider perspective on the latest developments and future possibilities in geospatial technologies. You'll learn:
How geospatial imaging is changing the way insurers handle claims
What technologies are having the largest impact on imaging capabilities
How different imaging technologies can help in CAT and other mass-claim events
And more!
REGISTER NOW! (Not able to attend? We recommend you STILL REGISTER – you will receive an email with how to access the recording of the event)
Editorial Presentation:
Patricia Harman| Editor-in-Chief| Claims Magazine

Patricia L. Harman is the editor-in-chief of Claims magazine, a contributing editor to PropertyCasualty360.com, and chairs the annual America's Claims Event (ACE), which focuses on providing claims professionals with cutting-edge education and networking opportunities. She covers auto, property & casualty, workers' compensation, fraud, risk and cybersecurity, and is a frequent speaker at insurance industry events. Contact her at [email protected]
Speakers:
Ashish Hingrajia | Solution Product Manager | Nearmap

Ashish is a Fellow of the Casualty Actuarial Society (FCAS) and a Solution Product Manager for Nearmap, a geospatial intelligence company offering data and insights to insurers nationwide. With more than 15 years of P&C insurance experience – from actuarial, catastrophe modeling, risk management, and product management – Ashish works closely with insurers to develop geospatial solutions focused on providing current, clear property data across the policy lifecycle. Prior to joining Nearmap, Ashish worked at CSAA on its homeowners' risk mitigation products and at Catlin and Farmers providing actuarial support.

Kevin Stein | Founder & CEO | Delos Insurance

Kevin Stein is the CEO of Delos Insurance, a startup Managing General Agent for properties in catastrophe regions. Delos' AI wildfire risk models (patent-pending) are created by world-leading wildfire science professors and are vastly outperforming the rest of the industry. Delos uses these models to offer coverage to the millions of low-risk homes that the insurance industry mis-categorizes as high risk. Delos also provides a real-time risk mitigation service that helps homeowners protect themselves from a world of increasing catastrophes.

Garrett Bradford | Principal & GIS Consultant | Milliman

Garrett is a Principal and Geographic Information Science (GIS) for the San Francisco office of Milliman. His expertise includes spatial analysis for catastrophe modeling and the customization and integration of GIS data in insurance rating and underwriting workflows. Garrett has a BA in Geography from the University of California at Berkeley and an MS in Geographic Information Science from San Francisco State University.