Boost the Auto and Property Claims Experience with Automation
Overview
Date: Thursday, April 6, 2023
Time: 2pm EST | 11 am PST
Cost: Complimentary
Editorial Webcast Sponsored by: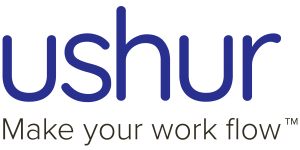 Webcast Overview:
Is 2023 the year that automation and artificial intelligence (AI) move away from conceptualization and into practical insurance-business applications? Automation and AI now have the power to better inform risk modeling, expedite underwriting, support more accurate policy pricing, and improve the policyholder's customer experience. Claims in particular represents an area in which these tools will likely have a significant impact by quickly and accurately gathering key information, assessing damages, facilitating policyholder communications and more. Discover where to apply this technology in your organization and how it can free up staff to manage more soft-touch tasks, as well as how it can positively impact your profit margins amid rising costs and a global talent shortage.
Join this complimentary webcast to explore the many practical applications for AI in property and auto claims. You'll learn to:
Better understand the conceptual and practical applications of automation on claims processes and staff;
Envision a faster, more accurate claims experience that's less susceptible to fraud;
Determine how AI can support communications, process automation and compliance concerns;
And more!
Register Now!
Moderator: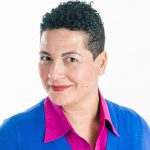 Elana Ashanti Jefferson | Executive Editor | NU Property & Casualty | PropertyCasualty360 Group
Elana Ashanti Jefferson is executive editor of NU Property & Casualty magazine and PropertyCasualty360.com. In this function, Elana helps steer a team of multimedia journalists who report, write, edit and disseminate timely, relevant, industry-specific news. Prior to working at "NUP&C," Elana spent nearly 20 years in the newspaper business. She has worked for publications on both coasts as well as in her home state of Colorado. Elana is a graduate of the Columbia University School of Journalism and the Georgetown University School of Foreign Service.
Expert Panel: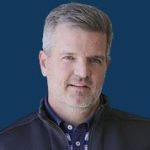 Sean Burgess| Chief Claims Officer | Lemonade
Sean Burgess is Chief Claims Officer at Lemonade. He built his insurance career over three decades, with most of that time at USAA. However Burgess recently made the decision to join one of the insurance industry's most talked-about startups because he was captivated by Lemonade's innovative approach to a centuries-old business.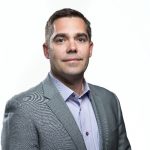 Derek Zahn | Chief Claims Officer | PURE Insurance
Derek Zahn is Chief Claims Officer at PURE Insurance. He has more than two decade of experience in insurance claims with a focus on personal lines and the excess and surplus market. After working at such incumbent insurance carriers as AIG, Farmers and Zurich, Zahn joined PURE Insurance in 2018 to be apart of an purpose-driven company that's committed to supplying exceptional service, particularly to high net worth clients.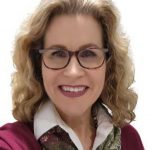 Meredith Barnes-Cook | Vice President, Industry Groups | Ushur
Meredith is the industry leader at Ushur, a Customer Experience Automation™ platform that is providing carriers with the agility they need to offer their customers and claimants the digital self-service they deserve. She has decades of insurance experience in carrier, agency, consulting, and solution provider organizations. This includes 33 years at Liberty Mutual where Meredith held commercial and personal lines leadership roles in claims, business systems, and operations spanning the insurance lifecycle. She is responsible for countless digital and organizational transformations to bring new products, technology solutions, and services to market and provide a top-tier customer experience through the optimal balance of automation and people.