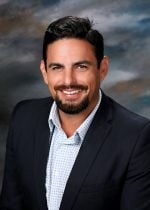 Health care costs continue to rise, reaching an average of $15,013 per employee in 2022. Employers expect the trend to continue and project a 5.4% average increase in medical plan costs in 2023. So, it's no surprise that two-thirds of employers say controlling rising costs is a top priority over the next three years, a Willis Towers Watson survey shows.
In today's competitive talent market, employers are looking for options to manage rising costs. While some companies pass the costs along to workers, there are alternatives. For many, that's where reference-based pricing (RBP), and the price transparency it provides, comes in. RBP models enable self-insured employers to pay for medical services based on a reference point, typically Medicare pricing, rather than a carrier-determined discount on billable charges.
"As business leaders balance inflation and economic challenges, reference-based pricing offers a valuable tool for achieving additional savings," says Omar Arif, Senior Vice President of Growth at ClaimDOC. "With reference-based pricing, employers gain a financing mechanism that allows them to buy health care in a completely different way than through managed care networks."
Today's RBP models offer significant savings opportunities, but the transition from traditional health plans takes careful planning and partnership with knowledgeable consultants and third-party administrators (TPAs).
RBP savings potential
The prices paid by private insurers for inpatient and outpatient services are 2 to 3 times higher on average than Medicare prices for the same services, according to Rand's 2022 Hospital Price Transparency Study. The adoption of an RBP model increases transparency, stabilizes pricing and reduces claim costs by calculating costs based on Medicare pricing plus a defined percentage markup.
"Typically, we see the basic repricing of claims using RBP principles drive savings of 20-25% off their overall health care spend," Arif says. "At ClaimDOC, we take it beyond reference based pricing and use our in-house clinical team to audit every claim to remove coding and billing errors before it's repriced. This additional step to eliminate waste and abuse usually drives an additional 10% of savings and supports the Plan Sponsors' responsibility to be a good steward of plan dollars"
TPAs hold the key to RBP success
Replacing a traditional managed care network with an RBP model is a significant change for employers and employees. Arif recommends doing your homework.
"Knowledgeable buyers can unlock tremendous cost savings, transparency and customization within the plan," he explains. "Partnering with a consultant who is an expert in self-funded plans is crucial when making the jump to reference-based pricing."
Selecting a TPA and network replacement solution is also essential for a successful transition to a non-network plan. The right vendors will provide the member advocacy and educational support needed to help employees understand and navigate the change.
"From a savings perspective, RBP is a no-brainer. The savings will be there," says Arif. "But it's also critical to have member services and resources in place to ensure a quality member experience and access to care outside of a traditional network."
When paired with experienced consultant guidance and TPA resources, switching to an RBP health plan can be the cost-saving solution that employers are seeking.
Learn more about how ClaimDOC helps employers implement effective reference-based pricing and reduce health care costs.