Planning for a Successful 2023: Agency of the Year Award Winners Roundtable
Overview
ON-DEMAND ONLY
This event is now available on-demand. If you have previously registered for this event please click here and login using the email that you used to register.
Editorial Webcast Sponsored by: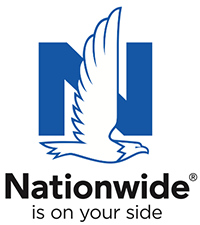 This is your chance to glean insurance business insights from the 2022 Agency of the Year Award Winners! Learn from three winning property and casualty (P&C) insurance agency leaders about best practices in today's business environment, and come away with concrete ideas to give your insurance work a boost in the year to come. As markets change and fluctuate, P&C insurance businesses have had to negotiate digitalization demands as well as shifting consumer preferences. The agency leaders highlighted in this webcast succeeded in running a flourishing, modern business despite such touch headwinds. They also will discuss how they manage carrier partnerships, address the rising talent gap, business sustainability and more.
Join this complimentary webcast to help take your business to the next level. You'll learn how to:
Keep building a successful and sustainable insurance career and business
Attract fresh talent to your agency
Plan for a successful and fulfilling 2023
And more!
Register Now!
Speakers
| | |
| --- | --- |
| | AWARDS WINNER SPEAKERS |
Elana Ashanti Jefferson | Executive Editor | PropertyCasualty360.com and NU Property & Casualty Magazine

Elana is a veteran journalist and communications professional based in Denver, Colorado.

Jeff Arnold | Founder and President | RightSure Insurance Group

Insurance-industry thought leader Jeff Arnold is founder and president RightSure Insurance Group based in Tucson, Arizona. His articles on agency management best practices have been published in numerous industry publications, and he author of "The Art of the Insurance Deal" and "How to Beat Your Insurance Company." Find out more at jeffarnold.com.

Andrew Gray | Chief Executive Officer | Virtus, LLC

Andrew Gray currently serves as the Chief Executive Officer for Virtus, LLC, a next generation insurance brokerage and consulting firm. Virtus leverages their relationships, technology, and industry expertise to develop and manage high value risk management and insurance programs.

Jim McCue | Chief Operating Officer | NSI Group

Jim McCue joined NSI Group in 2016 and serves as the company's Chief Operating Officer. Jim is responsible for the day to day management of the firm. Prior to joining NSI, McCue was the Florida Leader for Marsh, the largest insurance brokerage firm in the world. McCue was with Marsh for over 25 years and managed some of the most effective teams within Marsh for the last 15 years of his tenure. In addition to his leadership experience, McCue has expertise in large, sophisticated risks.

Drew Dickinson | Vice President | Personal Lines Sales Management Team | Nationwide

Drew Dickinson is Vice President of the Personal Lines Sales Management Team operation. Prior to this role, he was the VP of P&C Sales Strategy, Distribution and Technology, and prior to that Regional Vice President of Property and Casualty Independent Distribution for the Southeastern Region. Where in 2015 and 2016, the Southeastern Region earned the prestigious honor of Region of the Year for Sales Excellence.

He began his career with Nationwide in Lynchburg, Va., in Commercial Underwriting and later transitioned to the New England Regional Operation, where he held positions in both Commercial Underwriting and Sales. He has held numerous sales leadership roles, including leading the Nationwide Sales Operation in Florida prior to moving into the Vice President of Sales for the Exclusive Channel in 2007. In 2013 he transitioned to Regional Vice President first for the Mid West Region in Ohio, and then the Southeast Region out of North Carolina. Drew is an active member of his community. He volunteers at the Food Bank of Central & Eastern North Carolina and he currently serves on the Board of Directors for the American Red Cross Triangle Area Chapter.
Can't attend? You should still register! The webcast will be available for on-demand viewing on 11/16/22.