Why Claims Automation is Your Best Bet for Tackling the Talent Shortage
Overview
Date: Tuesday, August 30, 2022
Time: 2pm EST | 11 am PST
[Also available for free, on-demand viewing for all registrants starting on 8/31/2022]
Cost: Complimentary
Brought to you by:


The Great Resignation poses no shortage of obstacles for today's claims teams. But carriers can take the reins when it comes to these talent shortages. When talent resources are scarce, carriers can strategically leverage automation to win over personnel and maintain success. They can employ it to fast-track the right claims, get critical data in their adjusters' hands, remove lower-level tasks from adjusters' workloads and create consistency around mission-critical processes. This is no small feat, and it's next to impossible if you're using yesterday's manual processes. Automation is the key to not just surviving – but thriving – in today's claims environment, and can be the silver bullet for optimizing claims handling when staffing and experience levels fall short.
Join this complimentary webcast to discover the advantages data and automation can provide in the face of market disruption. You'll learn how to:
Equip adjusters to fast-track the right claims and route those needing further attention

Create "bumpers" around processes to maintain consistency when experience levels vary

Free staff to focus on claimants needing empathy and human interaction

Deliver exceptional customer experiences, even with a smaller, less experienced staff

And more!
REGISTER NOW!
Speaker: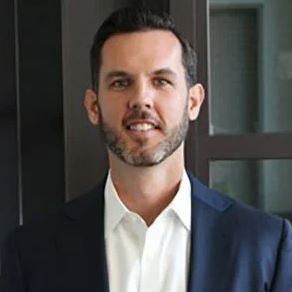 Tanner Sheehan | VP and GM | Claims Solutions
Tanner Sheehan is VP and general manager, U.S. claims at LexisNexis Risk Solutions. He leads strategy, innovation and go-to-market activities for claims solutions across personal lines. His past responsibilities at LexisNexis Risk Solutions have included data solutions delivered at the point of quote, as well as leading development of the vehicle-specific data products.
Tanner has nearly 20 years in the insurance industry with LexisNexis Risk Solutions, Marsh & McLennan, AIG and Infinity. He has product management and product development experience in personal auto in both the independent agent and direct-to-consumer channels, and has also led pricing and actuarial teams. He earned a bachelor's degree in risk management and insurance and a master's in business administration from the University of Georgia. He also holds a Chartered Property Casualty Underwriter (CPCU) designation.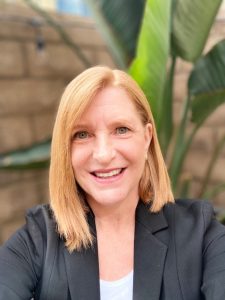 Stephanie Behnke | Senior Solutions Consultant | Hi Marley
As a former Claims Executive, CIO, and Head of Innovation Stephanie has built a career focused on understanding the business pain points of insurance carriers and implementing right-fit technology that improves adjuster and agent efficiency while ensuring policyholder experiences are modern, simple and lovable. Stephanie has experience leading major claims-based digital transformation initiatives, has successfully managed large-scale Guidewire implementations and regularly worked with carriers to architect multi-year claims technology roadmaps designed to reduce expenses without sacrificing the customer experience. Her ability to balance business outcomes with a human-centered design approach has enabled her to partner with insurance executives as they consider how to further streamline communication and collaboration efforts across the insurance ecosystem to drive efficiencies.