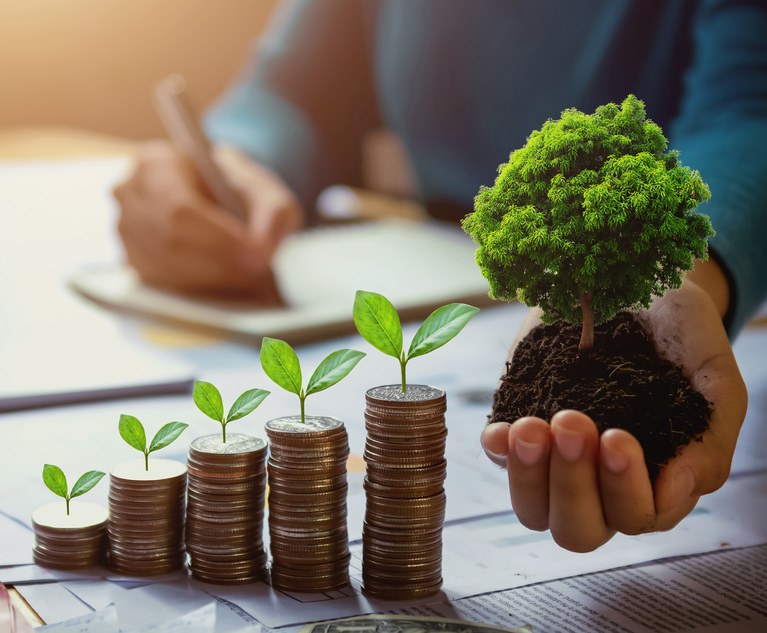 Unprecedented changes to the U.S. workforce are impacting small businesses in new ways, forcing them to adapt. But there's one challenge that's dwarfing all others: finding qualified talent in a tight jobs market.
Small business owners are trying various strategies to attract and retain talent, including offering flexible work hours, special bonuses, more paid time off and lowering out-of-pocket medical costs. While many smaller firms are focused on flexible schedules, larger firms are more likely to offer retirement plans, life insurance and flex spending plans.
That's according to ADP's chief economist Nela Richardson, who presented the Small Business at Work 2022 Outlook. The webinar included data from 2,000 small businesses, quizzed in May about their biggest challenges. The companies ranged in size from one to 49 employees and 50 to 500.
Employees are quitting
It's been tough for small business owners to keep up with what others are doing, according to Richardson.
"We also see that larger companies, when it comes to what they offer workers, it's about twice as many things. So this competition for talent between large and small firms is really heated, especially in a tight labor market," Richardson said.
Employees are quitting and jobs are opening at record rates, according to the ADP report, which found labor shortages were biggest in consumer-facing industries. And with 55% of respondents labeling it their biggest challenge, hiring issues are likely to continue throughout the summer, Richardson estimated.
That's partly because it's paying off to change jobs in most industries. Switching jobs between March and May proved to be a worthwhile endeavor for most, as they saw the biggest wage increases. That pattern was strongest in finance, information and professional business services. But it didn't apply to the leisure and hospitality sector, where the report found workers are better off sticking with the same employer for 12 months or more.
Most job openings are in consumer-facing sectors, according to ADP's survey. As the industries hit most severely by the pandemic, they've been slower to regain their numbers. They're also seeing the highest turnover.
Larger firms were more likely to report additional problems with retaining employees, and were more likely to be increasing their headcount.
Prices are climbing
Economic challenges ranked second, with many respondents pointing to increased costs and supply chain disruptions. However, almost 50% said labor costs were manageable, and only one in 10 companies had scaled back business operations. Instead, they're investing in technology, asking employees to make up more hours or scaling back hiring plans, according to Richardson.
Half of the small businesses surveyed had raised their prices over the past three months, and most said those changes would be permanent. But the smaller the company, the less likely those price rises were to be permanent.
"I think that's a really important aspect of the high inflation we're seeing now," Richardson said. "If you look out to the next three months, a smaller percentage of firms are planning on increasing prices. … That might be a good sign that the inflation challenge won't be as dramatic as it has been, at least for all these months of 2022."
World events
It's now impossible for small businesses to ignore the bigger international picture, according to Richardson.
"Global events are affecting Main Street in unprecedented ways," Richardson said. "This pandemic itself was a global event that had a huge impact on small business, but there are other events that are locking down supplies and making it harder to source both people and products around the world that is affecting small business."
Employees want 'cost of living adjustment'
Small businesses were less likely to be planning wage increases than they were last time ADP asked, according to Richardson.
"That could be some good news for all of you, too, that maybe the wage pressure tied to competition is coming down a little bit," she said.
But that might not go over well with workers, based on what Richardson's been hearing.
"I talk with a lot of clients, both large and small, and increasingly, I'm hearing from businesses of all sizes that workers want a cost of living adjustment," she said. "They're actually being assertive and saying, you know, 'Inflation's at [X%].' Especially those who have to go into an office: 'I have to fill my tank.'"
Though ADP's data shows that wages are rising, when those numbers are adjusted for inflation they actually show a decline for most workers.
"When you look at where the wage growth has been highest, it's been in low pay workers because they were so affected by the pandemic with job losses," Richardson said. "They're also bearing the brunt of inflation, because when you are a low-income household you tend to spend everything that you get."
Wages can rise for a few reasons, but Richardson said for small businesses it's most crucial that it happens because workers are becoming more productive.
"That means your company is becoming more profitable, and that means the economy is growing and becoming more productive and profitable. That's a win-win for everybody," Richardson said. But if workers aren't becoming more productive, you're just paying more for the same amount of productivity, that's a lose, and that's a lose that has to do with inflation."
Related: