Content Sponsored by: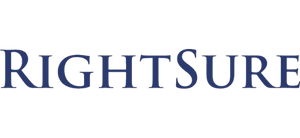 ---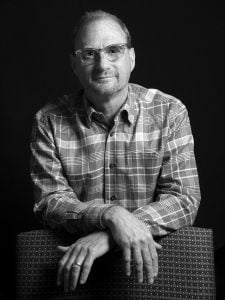 The insurance industry is undergoing rapid transformation as it works to retain existing customers, acquire new customers, and meet fast-changing expectations. Over half of customers who have switched insurance carriers (62%) say they did so because their "former provider wasn't sufficiently relevant." So, what does it take to stay relevant?
RightSure's answer was RateGuard, a 90-second auto insurance quote tool that blends AI, chatbots, mobile apps, multivariate rating technology, and more. This groundbreaking approach earned them an Insurance Innovator award from PropertyCasualty360.
"What we did is blend together predictive analytics, AI, chat, SMS texting, and more to really embrace the customer where they're at," says Jeff Arnold, founder of RightSure. "We're essentially working to put an end to insurance shopping."
Solving the customer experience puzzle
Customers expect to feel truly known by their insurance carrier, and when a carrier falls short of this expectation, customer satisfaction plummets. RateGuard was created to humanize the customer experience and tackle one of customers' biggest concerns: the cost of insurance.
"We notify people when a better rate exists for their insurance needs, and we're working to predict future needs," says Arnold. "If a customer has a child approaching driving age, for example, we might tell them about driver safety courses. If a family welcomes a new child, we might suggest life insurance products. We're constantly trying to predict that next need in order to improve the customer experience."
Creating "famously friendly human experiences"
RightSure has deployed AI to listen to inbound customer service calls and coach staff on how to better meet customer needs.
"If staff is speaking too fast, for example, AI will prompt them to slow down," says Arnold. "If a customer service representative is unknowingly dominating a conversation, AI will remind them to ask an open-ended question or dig a little deeper into the customer's needs."
These "famously friendly human experiences" create a consistent service that wasn't available in the past. "AI is allowing us to harness more positive reviews, which is critical to business success," says Arnold. "At the end of the conversation, AI will determine if the customer is likely to leave a positive review. And if so, staff is prompted to initiate that review, and we're far more likely to get a five-star rating."
Innovating into the future
The need to focus on the customer journey and experience has never been stronger. "We need to 'hug' the customer tighter than ever before," says Arnold. "We need to strategically reach out to people at the right moment, with the right solutions, and with the right frequency."
RightSure has found that if they reach out to customers via chat, text, email, or another preferred method 32 days prior to insurance renewal, renewal rates are much higher.
"The only thing certain about the future is that another round of change is coming," says Arnold. "Customers will continue to demand more, and by staying ahead of their needs, we can provide the experiences they demand and even predict those demands in advance."