5 Essentials for Delivering a Modern Claims Experience
Overview
Date: Tuesday, September 28, 2021
Time: 2 pm ET | 11 am PT
Cost: Complimentary
Produced and Sponsored by:

Today's policyholder expects a fast, frictionless, and transparent claims experience. To ensure business thrives and not just survives, insurers need to deliver on these expectations. For digital-savvy insurance customers, the benchmark for success is no longer just other insurers — it's other digital platforms like Amazon, Google and Netflix, and customers are looking for a similar user-friendly process. These changes in customer expectations are prompting insurers to reimagine the traditional claims process.
Join this complimentary webcast to discover how to proactively engage policyholders and optimize claims workflows. You will learn:
Key essentials for delivering a modern claims experience
Emerging trends in technology that will shape the new vision for claims management in P & C Insurance
How Guidewire Claims solutions enable insurers to achieve this kind of frictionless, modern claims experience
REGISTER NOW! (Not able to attend? STILL REGISTER you will receive an email with how to access the recording of the event)
Speaker: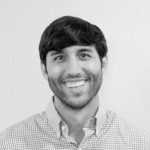 Jeremy Karmolinski, Product Manager
As a Product Manager for Claims, Jeremy Karmolinski is responsible for delivering features and functionality for Guidewire Claims Autopilot, most notably the Claims Automation Service and Claims Autopilot Dashboard. Jeremy brings his years of experience from working in Property & Casualty Insurance to deliver products that create meaningful value for insurers. He began his career in Claims and Underwriting prior to Guidewire.