Agency of the Year Winners: How to Enhance Business and Client Relations
Overview
ON DEMAND
This event is available for on-demand viewing. If you have previously registered click here to login using the email you registered with.
Editorial Webcast Sponsored By: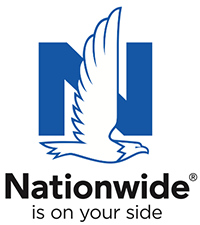 Don't miss your chance to hear real-world examples and tips for business success from award-winning insurance agencies and industry leaders. In this webcast, winners of NU Property & Casualty and PropertyCasualty360's annual Agency of the Year Awards will discuss how they improved business amidst the many challenges of the past year — including their methods for exceptional customer service, successful marketing efforts and overcoming the industry talent gap.
Join this complimentary webcast to hear about the state of the industry and strategies for growth. Topics covered will include:
Maximizing productivity in a remote environment;
Building strong client relationships in a digital business world;
Choosing and implementing the right technology tools to meet and exceed your goals.
REGISTER NOW! (Not able to attend? STILL REGISTER you will receive an email with how to access the recording of the event)
Speakers:
Elana Jefferson, Executive Editor of NU Property & Casualty magazine and PropertyCasualty360.com

Elana Ashanti Jefferson is executive editor of NU Property & Casualty magazine and PropertyCasualty360.com. In this function, Elana helps steer a team of multimedia journalists who report, write, edit and disseminate timely, relevant, industry-specific news. Prior to working at NUP&C, Elana spent nearly 20 years in the newspaper business. She has worked for publications on both coasts as well as in her home state of Colorado. Elana is a graduate of the Columbia University School of Journalism as well as the Georgetown University School of Foreign Service.

Bill Johnson, Chairman, The Liberty Company Insurance Brokers

Bill Johnson is a native of Chicago who was a two-time All-American tennis player at California State University, Northridge and later attended film courses at the University of Southern California. After graduating from college Magna Cum Laude with a degree in Computer Science, Mr. Johnson founded The Liberty Company (originally called William J. Johnson Insurance Brokers, Inc.) in 1987 with a desk and phone as the only assets of the company. The company quickly became successful with Mr. Johnson continuing to lead the Company as its CEO until 2003 when he decided to step back from day-to-day management of Liberty in order to pursue his other passion of producing films.

After taking a year off to travel the world with his wife and then 9-year-old twins, Mr. Johnson returned to his home in Los Angeles in the summer of 2018 and after doing some soul searching about what is truly important in life, he decided to place his personal energy back into leading this community of people known as The Liberty Company – with a particular focus on his passion of servant leadership and striving to create a special Culture at the company. This includes inspiring an environment that has the intention of helping Liberty's employees to lead happier and healthier lives while pursuing their entrepreneurial dreams and creating abundance for themselves and their families. Since returning to lead Liberty, the company has experienced extraordinary growth with top line revenues increasing by over 600% during this three-year period.

Amanda Bryant, ANFI, Director of Operations, National Flood Insurance LLC

Amanda Bryant is the director of operations and agency principal for National Flood Insurance LLC, one of the nation's largest flood-only agencies, as well as Viera Insurance Agency, a full-service property and casualty agency located in Melbourne, Florida. Amanda leads a team of 20 professionals and support staff with specialized expertise in flood insurance and a hybrid approach to the traditional agency system that integrates personal agent-client relationships and consumer education with technology and automation.

Amanda earned her Bachelor of Science degree from Athens State University and her Associate in National Flood Insurance designation from the American Institute For Chartered Property Casualty Underwriters.

Kathy Post, Owner & CEO, Post Insurance

Kathy has more than 35 years' insurance experience. She began working in the Post Agency with her father, Bob Post, in 1985, while attending college. She juggled career, school, and family and received her Bachelor's Degree in Business while becoming an Agent for Nationwide Insurance and Business Partner in the agency alongside her father. When he retired in 2006, she became the full Owner/CEO of Post Insurance. In 2008, Nationwide Insurance released Florida agents from their contracts allowing Kathy to become an Independent Agent.

Today Kathy leads a team of 12 insurance professionals specializing in residential and business insurance representing many high-quality companies. For 42 years, the agency's success has been built on educating and building relationships with clients.

Blair Crossan, Vice President of Sales Experience for Personal Lines in Property & Casualty, Nationwide

Blair Crossan is the Vice President of Sales Experience for Personal Lines in Property & Casualty at Nationwide. In this role, Blair is responsible for driving Nationwide's future state operating model for sales, and leading and influencing efforts impacting our Personal Lines agency partners. Blair earned his Bachelor of Arts degree in Business and his Master of Business Administration from Ohio Dominican University based in Columbus, Ohio. He has served on many non-profit boards including the United Way in Sacramento, CA, Red Cross of North Texas and the North Texas Foodbank in Dallas.