While many industries have been negatively impacted by the COVID-19 pandemic, the travel industry has been one of the hardest-hit industries, and hotels were no exception.
As if the pandemic wasn't enough to challenge hotels over the past 12 months, hotel fires are once again making headlines.
In February, for instance, a fire broke out at the Hilton Garden Inn in Killeen, Texas, right as the state struggled with power outages due to ice and snowstorms. The severity of the fire was exacerbated by frozen pipes that caused the sprinkler system to fail.
Fires such as that are nothing new to the hotel industry or its insurers. Added responsibilities are falling on the shoulders of hotel owners due to the COVID-19 crisis; however, insurance agents and brokers can help reinforce that fire safety can't take a break.
A history of fires
In the 20th century, the lodging industry was regularly plagued by fires. In 1946, the Winecroff Hotel fire, the deadliest hotel fire in United States history, killed 119 people. The hotel's steel frame was considered fireproof, but not the interior. With only one stairway, all guests and staff above the third floor were trapped by the fire. This disaster led to new fire codes, most notably the need for multiple means of egress and fire-resistant doors in guest rooms.
In another incident, this one in 1980, a fire at the MGM Grand killed 85 people, as many succumbed to smoke inhalation. The fire was caused by poor building codes, lax enforcement, cost cuts that impacted minimum sprinkler requirements, HVAC deficiencies and a high amount of flammable material in the building. Though many deficiencies were found in this case, just an adequately functioning sprinkler system could have limited the fire's severity.
Today, hotels and motels see around 3,900 fires per year, with roughly 15 fatalities,100 injuries and more than $100 million in property losses.
The cause?
From 2014-2016, the leading cause of fires at hotels was cooking, responsible for more than half of all hotel fires at 55%. Other significant causes included issues with appliances or heating, electrical malfunction and intentional actions.
Fortunately, 73% of the hotel and motel fires examined during this period were confined to the object of origin, and 91% were confined to the room of origin. The main issue causing these fires and leading to their spread and severity stemmed from a lack of maintenance and poor fire safety measures.
Risk mitigation tips
Hoteliers have an obligation to protect their guests to the best of their ability. Fires can not only damage the property and cause reputational damage but may also cause significant injuries and, in some cases, death to staff, guests and visitors.
Components of a comprehensive hotel fire safety program should include a number of preventative tools in addition to the usual sprinklers, fire and smoke detectors, fire extinguishers, pull box alarms, emergency exit signs and automatic wired alarm systems. According to fire protection provider Fire & Life Safety America, hotels should also consider emergency lighting, dampers, special fire doors and fire safety mechanisms for elevators. Other fire safety tips include building with fire-resistant construction, implementing egress systems, installing pressurized stairways and devices to easily shut off the gas connection.
In addition to the above, a thorough emergency response plan is critical, as is the observation of state and local ordinances. A strong safety program possesses all these components and requires testing, inspections and maintenance of systems on a regular basis. It also encompasses a staff that is regularly trained to better protect themselves and guests. There are national standards that define how often testing and inspection should be performed and what records should be kept for documentation, as well as local building codes.
Breaking it down
The first important step agents should recommend hoteliers take is to ensure the hotel has a strong fire protection system. This system should be able to offer early detection of the location of the fire, in addition to a well-developed, timely evacuation plan and clearly designed escape routes. Escape routes should be posted in every room of the hotel, including guest rooms, meeting rooms, hallways and more.
Hoteliers should confirm that they are following fire codes thoroughly. Coordinating with the local fire department to review emergency exits, evacuation plans, and conduct fire and evacuation drills will train staff and help ensure they are completely aware of their responsibilities during a fire. A well-trained staff can make a difference in saving lives. Similarly, staff should be asked to run daily inspections of hallways and stairways to ensure they are clear of any obstructions and any potential safety hazards.
Furthermore, smoke alarms, fire extinguishers and sprinkler systems should be regularly maintained and inspected. Any malfunction could aid a fire in spreading uncontained. Fire detection equipment should be maintained in rooms, public areas, kitchens and more. Sprinklers should be installed in every room, in compliance with national standards. If maintained and serviced regularly, sprinklers have a strong track record in saving lives and property. No items should be stored above sprinklers, as they would be unprotected in the event of a fire.
A series of interconnected smoke detectors should be installed in every room to alert all those at risk. The alarms should be monitored by an off-site monitoring organization, and ideally a central station that is connected to the local fire department. Most building codes require a fire department control station. This is a secure area in the hotel that allows the fire department to monitor building controls, operate some equipment and perform other important tasks.
Agents and brokers should also strongly consider recommending their clients implement the latest generation of multi-system fire monitoring systems. These systems can monitor for fire, intruders, heating and ventilation system errors and much more. It all links to one communication center which will alert staff and safety personnel as soon as a threat arises. With this enhanced equipment, hoteliers will be able to identify fires and threats promptly, allowing them to better control the spread and keep guests, employees and visitors safe.
Despite the best safety measures, fire will always remain a threat to hotels, as it is to any home or business. With a well-trained staff, a strong fire plan, and high-quality monitoring and detection systems, hoteliers can significantly reduce the threat of fires and keep their staff and guests as safe as possible. Agents and brokers can help their hotelier clients do so by educating them on all the safety measures available to them.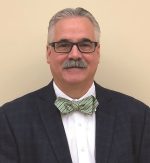 John Welty ([email protected]) is president of SUITELIFE Underwriting Managers, LLC. This article is published with permission from the author and may not be reproduced.
The information contained in this material is for information purposes only. This material should not be relied on or treated as a substitute for specific advice relevant to any particular circumstances. Appropriate steps to manage any of the risks described herein will vary depending on particular circumstances. This material should be considered in addition to all other relevant information, including the advice of professional advisors, best practices suggested by health and safety organizations, and the requirements of any applicable policy of insurance.
SUITELIFE Underwriting Managers is a series of RSG Underwriting Managers, LLC, a Delaware limited liability company based in Illinois. RSG Underwriting Managers, LLC, is a subsidiary of Ryan Specialty Group, LLC (RSG). SUITELIFE Underwriting Managers works directly with brokers, agents and insurance carriers, and as such, does not solicit insurance from the public. Some products may only be available in certain states, and some products may only be available from surplus lines insurers. In California: RSG Insurance Services, LLC (License #0E50879). ©2021 Ryan Specialty Group, LLC.
See also: