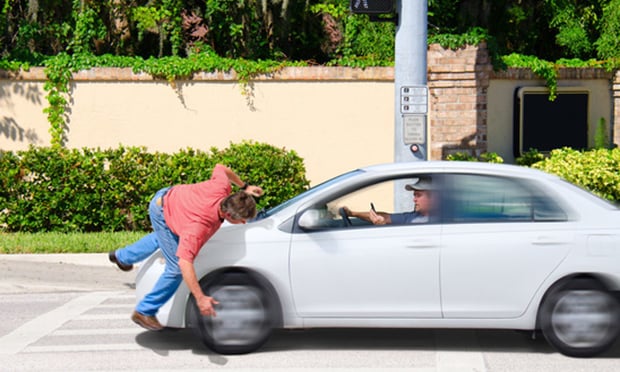 After a year of lockdown measures and other restrictions and safety precautions, Americans are chomping at the bit to hit the road, according to Erie Insurance, which reported half of the respondents to a survey planned to take at least one road trip this year.
Further, 30% said they'd take a road trip this year depending on the status of the pandemic, according to the survey, which was conducted in the lead up to Distracted Driving Awareness Month.
"We commissioned this survey to better understand how the pandemic has impacted road travel, and what distractions are impacting driver safety," Jon Bloom, vice president of personal auto for Erie Insurance, said in a release. "Based on data collected, there will likely be more people traveling by car who may be distracted by a number of factors, both inside and outside their vehicle. We want this to serve as a reminder for drivers to be safe and aware on the roads at all times."
Passengers, cell phones leading distractions
Nearly half of respondents said other passengers are the biggest distraction, with children causing the most disturbances followed by spouses or significant others.
While passengers were cited as a major focus diverter, seeing something out the window causes the most interruption, according to the survey data. Rounding out the top five are cell phones, trying to eat and the radio.
As can be expected, there are generational differences, with people 65 years and older being seven times more distracted by things they see out the window than cell phones.
When it comes to cellphones, though, 65% of motorists admit to interacting with devices while behind the wheel. Using GPS was the most common, followed by receiving calls, making calls, reading texts and sending texts, respectively.

Related: